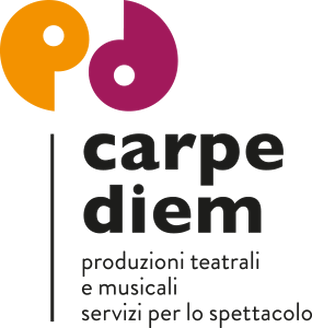 Carpe Diem Produzioni S.r.l.s.
Looking for Partnership
Looking for Consultant
Looking for Extra EU Funds
About Me
Carpe Diem Productions was born in 2016 from a passion for theater of a group of friends, with exoperience at various levels, in the role of actor, author, director, technician or costume designer.
We have experience in producing theatre show in which work populare actors and directors of the italian show business.
In addition to production, all types of services are performed for theatrical, musical, variety shows, conventions, video projections, supply and installation of stages also with cover.
Keywords and matching areas:
Ideas in Progress
Education and Training
Arts Education
Creative Industries
Cultural heritage
Festivals
Music
New Media
Performing Arts
Theatre
We are looking for a project leader to whom we can offer our experience in managing cultural and artistic productions and events. We are also interested in activities that actively involve young people.
Carbognano, Italia
2 years ago