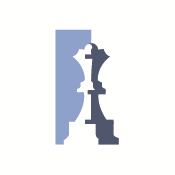 Studio Liviantoni
Start Up
Regional Policy
About Me
My career has begun right after my University degree in law, as independent consultant in EU policies and programmes in Brussels. After a 5 years of experience I moved back to Italy, keeping with my own consultancy business in EU affairs, maintaining relations with my network in Brussels. I feel that it would be very exciting and motivating to apply my experience in new field, different from the ones I use to work in ( internationalisation of SMEs, business start-up and incubation, innovation, strategies for business and regional growth). Therefore, I would be glad to consider the possibility to freeze my current business and embark on new professional venture.
Languages: IT, EN, FR, ES
Graduated in law at the University of Perugia (Italy) in 2002.
10 years of experience as independent consultant in European Policies, EU Programmes and Venture Capital ;
5 years of professional experience in Brussels as independent consultant (2002-2007).
7 year of experience as coordinator and manager of EU funded projects;
Key Account Manager in the frame of Enterprise Europe Network – Enhancing Innovation Management Capacities of SMEs;
IMP3rove ( Kerney) certified expert (level 1);
Head of the European Projects Area at Foreign Trade Centre Umbria-Italy (2011-ongoing ;
Dirtector of EURO INFO CENTRE IT390 – Italy (2007-2008);
Experience as lecturer at university and m master degree level.