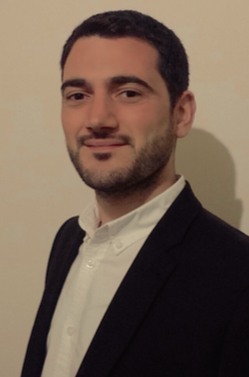 Gennaro Ciccarelli
Project Management
Sustainable Transport
About Me
I am an internationally-experienced senior freelance mobility consultant who has been advising numerous public- and private-sector clients across Euope in the areas of sustainable transport planning, intelligent mobility systems design, transport technology assessments, impact evaluation, evidence-based policy formulation, business models design and exploitation plans.
To date, I have also gathered vast experience in the preparation of tenders and research and innovation proposals under numerous EC's funding programmes (FP7, Horizon2020, CEF, Interreg, etc), and have successfully planned and implemented several work packages, tasks and demonstration pilots across Pan-European cutting-edge research and innovation projects.
In addition, I also advise land development industry clients and public-sector entities on the traffic and transport implications of complex building, major urban regeneration and masterplan schemes with the aims to deliver sustainable developments and mitigate climate change effects.
I am open to explore collaboration paths in the below areas.

Specialties:
Sustainable Mobility Planning
Travel Demand Management Strategies
Design of Intelligent Mobility Systems
Digital Transformation & Big Data Analytics
Multi-Sectorial Impact Assessments
Socio-Economic Evaluations
Evidence-based Policies
Business Model Design
Territorial Cooperation
Research Proposal Writing
Access to EU Funding
Ideas in Progress
Entrepreneurship and SMEs
Technology Transfer
Capacity Building
International Cooperation
Innovation & Research
Automotive Industries
Sustainable Transport
Transport
Horizon Europe
Project Development
We are looking for partners to join a team to work on a project proposal for H2020 SPACE-EGNSS-4-2019 (CSA) Awareness and Capacity Building. The lead partner of the proposal will be a renowned transport organisation with 10+ years' experience in EU projects and research (especially relating to road transport technologies, freight transport and satellite-...
Rome, Metropolitan City of Rome, Italy
2 years ago