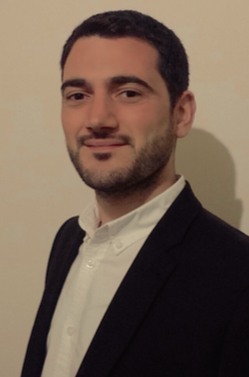 Gennaro Ciccarelli
Project Management
Sustainable Transport
About Me
I am an accomplished Freelance Project Manager with several years' international experience in sustainable transport planning, traffic engineering and intelligent mobility measures to tackle congestion on urban and regional transport networks.
To date, I have been involved in leading tasks and work packages of major National public-sector transport projects and EC-funded transport research.
In addition, I also advise land development industry clients on the traffic and transport implications of complex building, major urban regeneration and masterplan schemes to achieve planning permission for sustainable developments.

Specialties:
Sustainable Transport Planning
Intelligent Transport Systems
Market Research & Analyses
Benchmarking Studies
Traffic Engineering Studies
Travel Demand Management
Multi-Sectorial Impact Assessments
Socio-Economic Evaluations
Big Data Analytics
Evidence-based Policy Making
Ideas in Progress
Entrepreneurship and SMEs
Technology Transfer
Capacity Building
International Cooperation
Innovation & Research
Automotive Industries
Sustainable Transport
Transport
Horizon2020
Project Development
We are looking for partners to join a team to work on a project proposal for H2020 SPACE-EGNSS-4-2019 (CSA) Awareness and Capacity Building. The lead partner of the proposal will be a renowned transport organisation with 10+ years' experience in EU projects and research (especially relating to road transport technologies, freight transport and satellite-based navigation systems) and a strong fo ...
Rome, Metropolitan City of Rome, Italy
Created on 02 Nov 2018