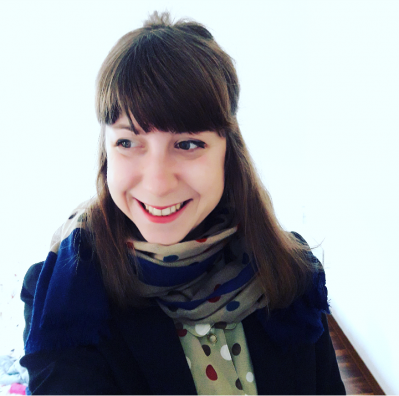 Alessandra De Angelis
Entrepreneurship and SMEs
Sustainable Transport
About Me
Daily management activities and implementation of foreseen activities, drafting and wring of project proposals (Erasmus +, Interreg), building up partnerships, budgeting etc.
Currently looking for interesting opportunities in the field of cyclelogistis / sustainable logistic
Plus, If you're looking for a reliable project partner or you might be interested in been involved in a project partnership please contact me or my company (The Hive).
Let's keep in touch!
Ideas in Progress
Education and Training
Cultural Management
Museum
Dear all, we are currently looking for a VET provider which has already taken part to other Erasmus+/Eu programmes as partner and/or coordinator. The target group of our Erasmus + KA2 - Strategic partnership - VET are: professionals of museums and cultural organisations or "would-be" If you are a VET provider, you have an expertise ...
Via 1º Maggio, 60131 Ancona AN, Italy
3 years ago
Erasmus+
EU Strategy Adriatic-Ionian Region
My organisation (The Hive-FVB) is a business incubator set in Italy, today we have about 40 incubated innovative startups. Our expertise is related to entrepreneurial-related topics in a wide range of fields, plus we have a huge knowledge about communication and dissemination of project outcomes. We're looking for innovative project proposals to join on the Erasmus+ KA2 (VET o...
Via 1º Maggio, 60131 Ancona AN, Italy
3 years ago