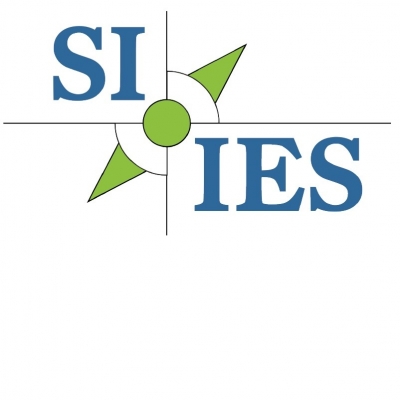 Si-Ies Srl
Looking for Partnership
About Me
SI-IES Ltd European Services Institute is a company certified UNI EN ISO 9001-2015 for design, planning and development of business consulting services for the organizations; strategies; economical and financial business planning; analytical, strategic and operational marketing; studies, researches and design in communication and advanced telecommunication field; design and delivery of courses of traditional and advanced training. SI-IES Ltd is registered in the National Registry of Research ARIANNA, credited by MIUR, the Italian Ministry of Education, Universities and Research.

SI-IES Ltd has experience in feasibility studies and applied research covering the following topics: ICT (Ambient Intelligence), Energy Efficiency and Renewable Energy, Transport (ITS and intermodality), Cyber security, Marketing, Education and Training. Close co-operation has been established with national and international research institutes, companies, universities and consultants to offer a wide range of services.

In the field of research and development, SI-IES Ltd is a partner of the Cluster DOMUS - Technological District for the Information and Communication Technologies for the development of intelligent and sustainable environments, an Italian network of Universities, research entities and private Companies. A vast part of DOMUS activities concerns research and development activity and university training in the fields of energy efficiency and security towards sustainability and context-awareness in the domestic environment and in buildings. In the context of the Project Domus a Cloud-based energy brokerage service for users aggregations and an Internet of Thing Platform for ambient intelligence are being developed.
SI-IES Ltd is consultant in the Project SHELL – Shared interoperable Home Ecosystems for a green, comfortabLe and safe Living, managed by the Italian Cluster TAV – Tecnologie per Ambienti di Vita (Smart Living Technologies), which operates in the area of sustainable environments for living.
In the field of training, SI-IES Ltd owns and manages a Moodle e-learning Platform Sentieri Digitali Business School. The platform is based on the open source LMS software Moodle which satisfies most advanced standards in the e-learning scenario, and enables a flexible, intuitive and highly customizable delivery of on-line courses.
SI-IES Ltd has lately entered the field of Smart Industry and Smart Enterprise, as stakeholder in a national Competence Center and as promoter of an internal virtual Digital Innovation Hub that is currently being set up, gathering professionals to support the access of SMEs to Innovation in Digital Transformation.
Keywords and matching areas:
Ideas in Progress
Intelligent Energy
Renewable Energy
Environment
Sustainable Development
Innovation & Research
Sustainable Transport
LIFE programme
Smart Mobility
SI-IES Ltd is interested in Partnership opportunities to participate in LIFE2018 Calls for Proposal (Call for Proposals for Integrated Projects under the LIFE sub-programmes for Environment and Climate Action). SI-IES would provide its experience as Partner in innovation Clusters (see full profile), as networking and expertise integration Hub among different innovation players (higher...
Municipio IX, Rome, Metropolitan City of Rome, Italy
4 years ago