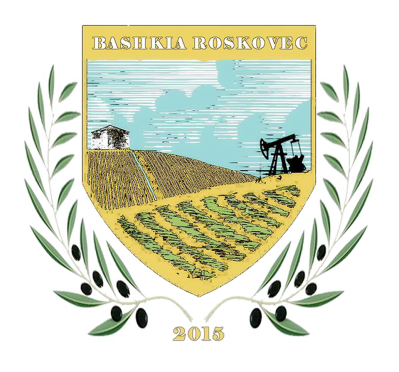 Roskovec Municipality
Looking for Partnership
Looking for Extra EU Funds
About Me
Roskovec Municipality is part of Fier District and has a surface area of ​​ km², with the city center of Roskovec. It is bordered to the north by the Municipality of Lushnje, east of Ura Vajgurore Municipality, southeast of Berat Municipality, west of the Municipality of Patos and Fier, and in the south by the Mallakastra Municipality. This municipality consists of 4 administrative units, which are: Roskoveci, Strumi, Kumani and Kurjan.
General Data and contacts:
Country Albania
Population
Area km2
E-mail
& Fax 0035538780241
(+355) 038780241
Vision
Providing balance social equity, environmental integrity and progressive economic development in community.
Mission
Roskovec Municipality aims to create an institutional, economic and social environment for the sustainable development of the territory.
Challenges
Within the framework of new territorial reform, the Municipality of Roskovec has identifies the following priority areas:
Economic Development
Tourism Development
Agriculture Development
Environment protection
Social welfare
Economic Development
There are many things that can be done for Roskovec economy, which focuses on agriculture and is concentrated in rural areas. Some of the key projects that are set to be implemented in the near future are:
Establishing and supporting of producer group of Medicinal plants
<>ü Establishing and supporting of a agricultural market
Building an agricultural market will enable the economic development of farmers, selling in a contemporary market of agricultural products. Also with the construction of this market we intend to reduce unfair competition and standardize the price of sales of agricultural products.
Tourism Development
The Municipality of Roskovec has an alternative hilly terrain. Areas that have priority for the development of tourism as areas with special cultural, historical, economic, social and environmental characteristics are as follows: Tourist destinations that are popular for their natural beauties are:
1. Church "Shen Kollit", Kurjan. The 13th-century church, built in Byzantine style and its wall paintings, is painted by the son of Onufri, Joan.
2. Church "Shen Gjegji", Strum. The church of the XVII century, erected on a gentle hill, with a length of 10 meters and a height of meters.
3. Kurjan Lake, one of the largest and most productive reservoirs that gives life to Myzeqe.
4. Zeta, Strum, known for its special plants, black water, which never exhausted.
5. The Forest of Luar, beneficiary of the project "100 villages" to return to a tourist village.
Some of the key projects that are set to be implemented in the near future are:
Supporting road infrastructure
Revitalization of public / urban spaces
Protection and promotion of cultural monuments as an opportunity to preserve these monuments and promote them to a wider scale.
Protection and improvement of natural monuments.
Improvement of environmental infrastructure, environmental landscapes
Environment protection
The Municipality of Roskovec, due to the geographical position and the appropriate climate, has good quality of air, characteristic for the areas with a height greater than sea level is better. The presence of wooded forests, aquatic reservoirs and densely populated areas and fruit cultivation adds environmental values ​​to the region.
In future projects, the Municipality Roskovec intends to:
Construction of a new landfill for which a geographic, feasibility and environmental study is compiled.
Construction of sewerage network in some villages where it is completely lacking.
Establish a management system at the Municipality level.
Adding green areas particularly in areas of tourist importance
Agriculture Development
The Roskovec Municipality is an area that is semi-rural and agriculture is one of the most important sectors for the development of the economy. The majority of the community are self-employed or employed in the agricultural sector. Targeted projects that will assist in the development of agriculture are:
<>üüüConstruction of the center of Roskovec
Improving and expanding the emergency room for victims of violence
Offering various professional courses
Improving the Roskovec Public Library (its reconstruction and the addition of books)
Reconstruction of the Palace of Culture Roskovec
Keywords and matching areas:
Ideas in Progress
Sustainable Tourism
Tourism
Cultural heritage
Europe for Citizens
Our main fields of interest would be about the topic "Encouraging intercultural dialogue for a mutual and peaceful communication and coexistence". Main purpose is  the  preservation of cultural and natural values, to promote intercultural dialogue between EU countries, for a mutually beneficial communication and peaceful union.  This project will be a cooperation between 4 partner countries ...
Roskovec, Albania
8 months ago
Capacity Building
International Cooperation
Europe for Citizens
Territorial Cooperation
This project aims to promote civic participation and citizen engagement at the local level. The E-participation in Local Self- Government project aims at promoting European citizenship and civic democratic participation at the local level.  A active participation is  a partnership between the state and its citizens, where citizens are actively involved in shaping public policy and deci­sion-mak ...
Roskovec, Albania
1 year ago