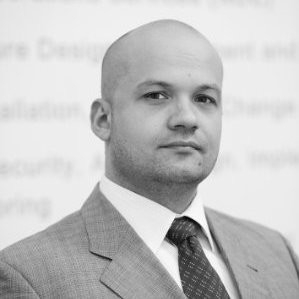 About Me
I have graduated with a Bachelors of Computer Engineering at the Polytechnic University of Tirana in November of 2008.
On January 2014 I was graduated with a MBA degree.
I have been working for more than 7 years as a telecommunication Engineer, Senior network planner and designer.
For 18 months I have been working as a Technician - observer , offshore for ;
From June of 2014 to June 2016 i was holding the position on Shift leader technician with Magseis. Being in charge with node handling system, Robots operating and maintaining. Data production and downloading , deployment and recovery of OBC cable, HSE training for contractors and other maintenance daily ;
From September 2016 i work as a sales and network engineer for FatPIPE networks, New York.
I have finished the Libra deep water Project offshore Brasil, working fro PetroBras through Fair Field ;
Recently i am working as a chief observer in a big OBN project offshore west Africa in a multi vessel OBN SHell think my experience and knowledge match the position requirements well. I am genuinely interested in the position and i believe that I would perform the job efficiently and effectively.
Please consider my request for an opportunity to discuss my qualifications and to learn more about any vacancies with your clients. Enclosed is my resume, Cover letter and other valid offshore required docs are available upon requests .
I can be reached at (00355) 674010111 or by e-mail at .