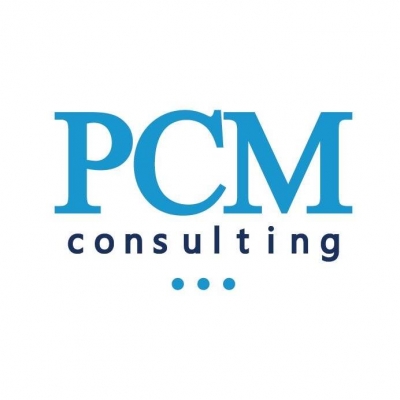 About Me
"PCM Consulting" Ltd, is a consultancy company that provides consulting in design, implementation, financial and operational management of various infrastructural and socio-cultural projects, providing consultancy to individuals, local and central institutions, national and international organizations, companies, etc.
Mission
PCM aims to promote, support and develop societies and institutions, especially foreign ones who want to come and invest in Albania, provides trade and management assistance, administrative, trade and organizational support services.
Consultancy in the field of management, marketing, public relations, lobbying for third parties and the establishment of quality systems according to international standards for all types of organizations, companies, and public institutions.
Vision
PCM is a society that assesses the needs of the market, goes parallel to the values of the European Union and co-development, conducts studies, projects and is present in the market by constantly updating its business climate, its trends and the development of civil society.
Property / legal entity of the company
PCM - Consulting is Ltd company that unites a group of experts and aims to become a multi-purpose reality that concentrates its services in the planning and management of different projects (European and co-development projects, at the infrastructural and socio-cultural level), at the level national and international. In addition, the company is qualified in training and capacity building sector and in the creation and management of events.
Services
PCM-Consulting is a company that operates in the world of services, consulting and project management. Specifically, in its area of activities for which it has the capacity to intervene, it includes:
• Consultancy in the design and implementation of projects funded by the European Union and/or other international or national donors;
• Consultancy on the formulation of forms for participation in all forms of private or public grants in the Republic of Albania or elsewhere;
• Consultancy on financial and operational management of projects implemented by Nonprofit Organizations or businesses, Albanian or foreign;
• Consultancy in the promotion of tourism products;
• Promote, support and develop societies, especially those foreigners who want to come to Albania;
• Providing hosting services for Profitable and Non-Profit Organizations by providing space, office parts, technological infrastructure and operational assistance available;
• Provision of services; innovations, research and development, and internationalization, management of trade agreements, development of dedicated promotional initiatives, in particular to the aforementioned entities themselves, but also to other entities such as non-profit organizations, commercial companies or individuals who may require them, carried out either alone or with the assistance of third parties, such as organizing meetings, manifestations, fairs, congresses and events of any kind, both in Albania and abroad, to facilitate the exchange of goods and services and internationalization of businesses, including their indirect organization;
• Organization, in cooperation with private and public bodies, universities, schools and professional institutes, congresses, seminars, masterclasses, courses, and vocational training;
• Planning, organizing and teaching courses for start and training, for education, specialization, and master, with the design and implementation of didactic units provided through computer systems, even in the learning and distance education format;
• Certification of suitable facilities to hold training courses, up to the provision of certified trainees;
• Research for business opportunities;
• Commercial and management assistance;
• Supply of services in the field of administrative, commercial and organizational support;