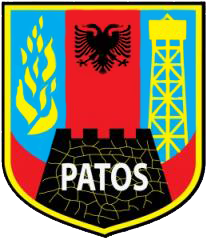 Patos Municipality (Bashkia Patos)
Looking for Partnership
Looking for Extra EU Funds
About Me
Municipality of Patos (Bashkia Patos) is a Municipality of around inhabitans situated in South-West Albania.
We are very interested in establishing partnerships with municipalities, cities, organisations, ;working in the Western Balkans, Europe and ;
For the moment, we are following the calls from "Europe for Citizens" program and its strands of "Town Twinning" and "Network of Towns".
We are very interested in starting our first collaboration of this kind, as our Municipality lacks the experience in this field, but at the same time it has a strong willingness and a very committed staff to get good things done and to succeed in these ;
Looking forward to hearing from you, as the deadline is moving towards the end.
However, we are open for any kind of collaboration and partnership outside this call, so we can establish a great connection between ;
Keywords and matching areas:
Ideas in Progress
Development and Cooperation
Regional Policy
Youth Exchanges
Cross-border cooperation
Europe for Citizens
IPA CBC
Human Sciences
European Union
European Politics
Euro-Mediterranean Relations
Municipality of Patos- Albania, is planning to apply for the "Europe for Citizens" programme in its "Town Twinning" strand for this year.   Our Municipality has never been part of such co-operation, thus it is a new thing for us, but we are highly motivated and well committed to apply, win the call and implement this project, with a well established and experienced partner in EU projects. Topi ...
Patos, Albania
3 months ago