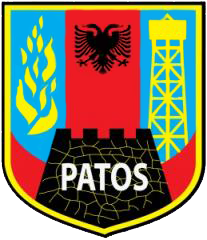 Patos Municipality (Bashkia Patos)
Local Public Authority
Looking for Partnership
Looking for Lead Partner
---
Municipality of Patos- Albania, is planning to apply for the "Europe for Citizens" programme in its "Network of Towns" strand for this year.

We are looking for partnerships with Municipalities and NGOs working at the Local Level from EU Member States, (at least 2 countries) and from the Balkan countries. Municipality of Patos proved to be successful in last year's "Town Twinning" call as it got selected by the European Commission as "Lead Applicant" with the project "YOUth for the Future of Europe".
!!! Time is running fast and there are only 3 weeks left from the deadline (1 September 2020) !!!
***We intend to build a consortium of Municipalities, drawing attention to RURAL WOMEN and GIRLS, focusing on their empowerment!
IF INTERESTED TO COLLABORATE TOGETHER, PLEASE DO NOT HESITATE TO CONTACT US SO WE CAN START IMMEDIATELY!
---
Rural Development
Young Farmers
Capacity Building
Social Affaires and Inclusion
Education and Training
Youth Exchanges
Lifelong Learning
Youth Workers
Handcraft
European Union