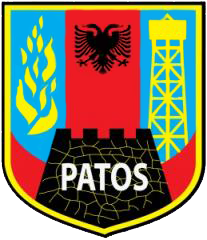 Patos Municipality (Bashkia Patos)
Local Public Authority
Looking for Partnership
Looking for Lead Partner
---
Download File
Hello everyone,
Municipality of Patos (Albania) is looking for partnerships with NGO-s, Local Bodies, Youth Groups, etc. from Erasmus+ programme countries, at least 1 country (EU + Serbia and North Macedonia) and Erasmus+ partner countries, at least 1 country (Western Balkans), to collaborate on the "Capacity building in the field of youth 2020" call!!!
Deadline is on February 5, 2020!
As it is in the field of youth, our initial idea is to draft a project on the promotion of Youth Entrepreneurship (artisanal handicraft, social businesses, etc.) but we are open to look into other areas and ideas! Capacity building and mobility activities will be the focus!

Please have a look at the guideline attached here and feel free to contact us for anything. Do consider the deadline! We would like to start the New Year 2020 with a great idea in our minds and an amazing project submitted to the European Commission.

Happy New Year dear friends!
---
Young Farmers
Capacity Building
Social Affaires and Inclusion
Education and Training
Erasmus+
Youth Exchanges
Lifelong Learning
Youth Workers
Handcraft
European Union