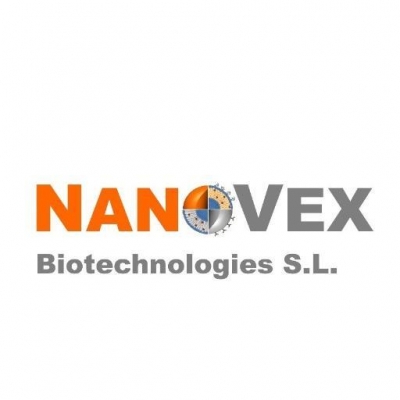 Nanovex Biotechnologies
Looking for Partnership
Looking for Extra EU Funds
About Me
Nanovex Biotechnologies is an innovative technology-based company founded in 2014 that offers products and services in nanobiotechnology field. Main company's goal is the development of innovative nanomedicine preparations, which have both diagnostic and therapeutic potential. Company expertise concern the production of Pronanosomes (ready to use formulations for drug delivery), metallic and polymeric nanoparticles, and transfection reagent based on nanovesicles.
The technology of Nanovex Biotechnologies is multifunctional and it can adapts to many EU topics and we would like to offer our expertise in micro&nano encapsulation to participate in a international network.
Keywords and matching areas:
Ideas in Progress
Health Care
Biological Sciences
Innovation & Research
Medical Biotechnology
Nanovex Biotechnologies is a Spanish SME that offers services in the nanobiotechnological field and it deals with the production of drug delivery systems for cancer therapy and brain delivery, metallic and polymer nanoparticles imaging bioDots-bioconjugates for theranostics. Within the Innovative Medicines Initiative (IMI) initiative under Horizon 2020, we offer our expertise on the encapsulati ...
33192, Asturias, Spain
2 years ago