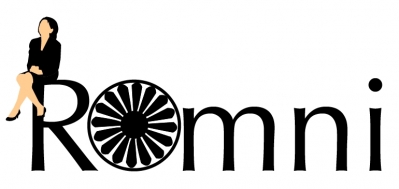 associazione romni aps
Looking for Partnership
Looking for Extra EU Funds
About Me
Romni onlus was established in Rome in 2010 as a reaction to the lack of representation of the needs of Roma women in Italy. After living in Italy for 12 years, Saska Jovanovic, who is a qualified engineer and has been working as a social worker for ten years, realized that proud and educated women were not welcomed in the world of associations supporting Roma people. Consequentially, she decided to challenge this attitude and established Romni onlus association. Since its establishment, Romni onlus' activity has been characterized by its strong grassroots presence and its initiatives in the social life of the Roma community shown that Roma NGO are mainly or exclusively composed of male members and women are totally excluded. This attitude makes Roma women suffering a simultaneous discrimination, as women and as Roma people. Furthermore, the gender discrimination towards Roma women not only arrives from the mainstream society, but also from the community itself, which is characterized by a strong man leadership.
Instead, ROMNI's vision believe in woman as pillar of the family, and we want to make the strong point that changes in the Roma society may come only from women's initiatives.
Romni onlus aims to actively support the process of female emancipation against all forms of gender discrimination and through specific interventions directed to the support of Roma and Sinti education. We fulfill our aim undertaking actions and projects which will help and promote the integration of the Roma population in the Italian and European society, combat prejudices and discrimination with concrete, grassroots actions, while respecting different identities, the equal dignity and the fundamental values of civic life. With our work we want to combat prejudice about Roma and all forms of discrimination, direct and indirect towards our population.
We have offered our support for free and confidentially, providing language support in Romani and Italian as well as an interpretation service for our members.
Through a persistent action of cooperation with the Embassies of ex Yugoslavia and Serbia we have provide support to those who needed assistance with legal cases, both as refugees and asylum seekers as well as for those Roma who lost their citizen due to the division of former Yugoslavia. We have constantly offered a peer-to-peer support, which considered the needs of an individual as a person, not only as a stateless.
We also offer social support to the members of the Roma community and provide advice to those who need to know their rights and duties in terms of health, employment and family law. In particular, we provide interpreting and translation to support our beneficiaries with their practical problems as well as collaborating with institutions providing language assistance.
• Rome, July / December 2011, partners with Roma Education Found in the project * Roma inclusion in Italy, national education and employment strategies and actions *, funded by the Open Society Foundation.
• The public meeting "Weaving the network- Being Romni: Roma women here and now", was devised by Saška Fetahi Jovanović, president of Romni Onlus.
• Rome, July 2012 - partner of the House of Rights in the Socialist FOCUS Project FEI Guidelines for Intercultural citizenship '' - co-financed by the European Fund for the integration of citizens from third countries- Annuity 2011; Action 3
• Rome, July 2012 - presentation of the First National Survey "MIGRANTS SEEN BY ITALIAN" promoted and funded by the Department of Equal Opportunity and implemented by ISTAT,
• Warsaw, Poland, 26 to 27 September 2012 - participation at the table of the OSCE Human Dimension Implementation Meeting - Roma and Sinti Consultation Meeting.
• Rome, September 2013 - partner of the University of Rome 3 -Focus in the FEI Orientation Intercultural Project co-financed by the European Fund for the integration of nationals from third countries- Annuity 2012; Action 3
• April 4, 2014-Brusells, invited the 3rd International Summit of Roma. Organized by the Council of Europe.
• November 28, 2014 together with the network organizers ROWNI conference '' A step forward '', a meeting of women transactional Roma and Sinti on the theme: jobs, housing, statelessness, health and education.
• March 8, 2015: did the network "START-UP and ... ROSA" organized by MOVI Lazio and Rowni, Romni non-profit association, and the patronage of the Municipality XII of Roma Capitale.
• Participation in the round table social housing, mobility work, family reunification for the project '' Transnational Practices for local actions '' - project in 2103 FEI-Action 10.
• from 12 January 2016 to 12 july 2017;Partner with Spes in the project ''Marry When You Are Ready''co-financed by European Commission ''JUST/2014/RDAP/AG/HARM/8009 .
• 2017 local network agreement Rome on EU project '' Common places: together against prejudices ''
18-19 September 2017 Dialogue of the Council of Europe with Roma civil society, 4th meeting, Strasbourg, FROM EDUCATION TO EMPLOYMENT.
On October 25, 2017, the Care Foundation organizes a Belgrade-based "Security of Roma Women in the Western Balkans" conference in Belgrade. Our association reports on the security of Roma and Sinti women in Italy.
October 2017, volunteer partner in the project '' today, tomarow, to nino ''. Participation of members of our association at the cinema acting theater,
6-7 November 2017, participation in the 6th Roma women's conference in Strasbourg.
24-26 November 2017,Sofia/Bulgaria The international training workshop Roma Up: Bottom-up cross-community advocacy for Roma inclusion.
From 01/01/2018 to 31 /12 /2018 Project ''Movement Roma and not Roma: Together We Can'' financed by UNAR – National Office against Racism .
From 01/01/2018 to 31 /12/2019 Project European Youth towards Antigypsyism (EYTA) under the Erasmus+ programme
From 01/12/2018 to 11/31/2020 Parner in EU project 809793 -DISCRIKAMIRA -REC-AG-2017 / REC-RDIS-DISC-AG-2017
• From 01/02/2019 to 31/07/2019 Erasmus + European Project 2018-3-MK01-KA105-059983
• From 26/02/2019 to 25/08/2019 Erasmus + European Project 2018-3-IT03-KA105-014645 Together Aplicator.
from to 2022 Parner in EU project INTERSECTVOICES
Keywords and matching areas: