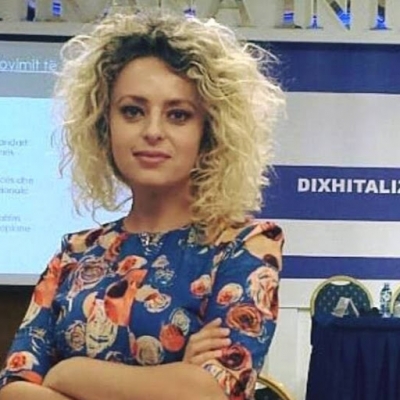 University College of Business
Looking for Partnership
About Me
University College of Business (UCB) is a non-public higher education institution based in Tirana, Albania. It began to provide its edfucation services in the Albanian higher education system since in the academic year 2011-2012 offering programme studies in Economic field, Law field and Vocational for Education and Training (VET); 2 vocational degrees in Administrative and Technical field, divided in six profiles as Senior Administrative, Senior Accounting, Senior Legal, Computer Network Technician, Electrical Network Technician, Motor Network Technician.
6 undergraduate degrees in Law, Business Law, Finance and Accounting, Business Administration, Bank and Financial Institutions, Business Informatics.
11 master degrees, specifically Professional Masters degree and Masters of Science, in Criminal Law, the Civil and Commercial Law, Finance, Accounting, Management, Public Administration, Audit Accounting, Marketing Management.
Projects where UCB has contributed as a partner are:
"Correlation between tax burden, illegal tobacco trade and corruption in Albanian borders" founded by Philip Morris International.
"Graduates Advancement and Development of University capacities in Albania (GRADUA)", Eramus +, 585961- EPP-1-2017-1-AL-EPPKA2-CBHE-SP.
Our staff is composed by different professors with scientific grades and experts in proper fields such as: finance, accounting, management, law, marketing, public administration; also in vocational profiles such as: computer technician, engine technician, electrical technician. As well as a very important part of the team are students contributing in youth activities.
Keywords and matching areas:
Ideas in Progress
Entrepreneurship and SMEs
Innovation
Technology Transfer
Erasmus+
International Project Management
Dear partners and friends, University College of Business (UCB) based in Tirana, Albania wishes to bring to your attention the call launched by Central European Initiative (CEI) on " Know-how Exchange Programme (KEP) Call for proposals 2020". The main objective of this call is supporting the transfer of expertise from organizations in the EU to peers with non...
Tirana, Albania
1 year ago
Entrepreneurship and SMEs
Innovation
Technology Transfer
Erasmus+
International Project Management
I am delighted to contact you on behalf of the University College of Business located in Tirana, ; We are interested in joining a project as a partner or to an european network for ;Since UCB offers VET services, it makes us very optimistic to offer our partnership and contribute as a partner on the: Call for Proposals – Second Pilot VET ...
Tirana, Albania
2 years ago