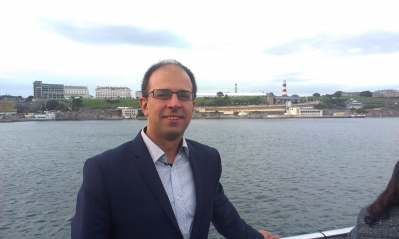 Aleksandar Karadimce
Higher Education
Innovation & Research
About Me
Aleksandar Karadimce is a research and teaching assistant at the University of Information Science and Technology "St. Paul the Apostle" – Ohrid, Macedonia.
His research interests lie in the area of computer science and engineering, mobile network communications, cloud computing, mobile computing, quality of experience (QoE) in delivery of multimedia content. As a researcher, he is focused on multimedia content media services and towards expanding the quality of experience expertise into smart mobile domains, in particular, those related to mobile cloud services.
The main research contribution is the introduction of a metrics for assessing the user satisfaction of the particular type of offered cloud-based service. This research led to the development of QoE indicators that could be used to evaluate the quality of efficient cloud computing-based services by looking at user influencing factors such as the degree of interactivity, the complexity of the service, the domain of application, such as and multimedia intensity that most affect user perception.
He has received two grants:
• QoE-NET Summer Research School at Plymouth University in Plymouth, England, under EU-H2020 QoE-NET, H2020-MSCA- ITN-2014, in 2016.
• ITC Conference Grant COST-ITCCG-CA15212-108 for the research paper "Bayesian Network Model for Estimating User Satisfaction of Multimedia Cloud Services" at 15th International Conference on Advances in Mobile Computing Multimedia (MoMM2017), Salzburg, Austria, on 4-6 December 2017.
• COST Short-Term Scientific Missions (STSM) from the Action CA15212 - 38942, for visiting the University Science Park (ERAdiate) from 12/3/2018 to 10/4/2018.