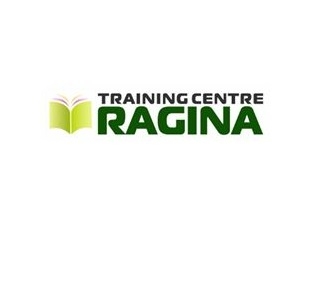 Training centre "Ragina"
Looking for Partnership
Looking for Extra EU Funds
About Me
Training Centre Ragina was established in 2009 with main focus - corporate training and language courses for adults. We subsequently expanded our products and we implemented innovative methodologies - specialized language training by profession, vocational education, key competences training, school aid courses, etc. Proof of the quality of our services is that over the years, we have become the desired partners of many of the big companies in the region.
Our main goal is to be innovators, imposing a new vision for learning, trying to pave the way for the world trends of modern education in Bulgaria. Created as a language center, we are among the first who implemented fully interactive learning. Gradually we expanded our services, but we retained our basic philosophy - to look for the best systems and forms of teaching that we can implement and gradually to impose a new level in the provision of such services.
Our current services are:
Foreign language courses following the Common European Framework for Levels A1 to C2 – for children and adults
Digital competences courses and computer science learning with individually prepared curricula for each course
Soft skills courses, especially for business organizations
Vocational education – licensed in National Agency of VET for 84 professions, currently in procedure for license for additional 66 professions
Corporate trainings - Lean manufacturing, Theory of Constraints, improvement of production processes in enterprises, implementation of production management software, preparation of PPA documentation by contracting authorities and contractors, etc;
The company is a representative of leading publishing houses offering books and teaching materials in English, Mathematics, Physics and Chemistry in 11 regions of the country (Ruse, Razgrad, Silistra, Dobrich, Shumen, Targovishte, Veliko Tarnovo, Gabrovo, Pleven, Lovech, Burgas)
Training of pedagogic staff in schools and kindergartens - a license of the Ministry of Education and Science for providing training for the Improvement of the professional qualification of pedagogical specialists is forthcoming;

EU funding projects experience:
2016 - 2017- providing work practices to students from the Pedagogical Faculty of the University of Ruse
2016 – till now – beneficent of project "Re-Fresh for active life and integration of youth", Operational program "Human resources development"
2013 – till now - the company is a registered provider of trainings under the Human Resources Development Operational Program of the Employment Agency and have provided courses for more than 300 workers in: Foreign languages, Digital competences, Vocational Education;
2013 – 2014 - CA-12-22-12 / "Increasing the administrative capacity of Executive Agency "Study and Maintenance of the Danube River" ", through training of its employees, financed under Operational Program "Administrative Capacity" – subcontractor for trainings in foreign languages;
Keywords and matching areas:
Ideas in Progress
Education, Training Centre or School
Education and Training
Erasmus+
Cross-border cooperation
Transnational cooperation
English
Bulgarian
Dear future partners, I am writing on behalf of Consortium for new teaching methods in primary and pre-primary education. At present, our consortium consist of five partners - two public schools, two public kindergatents and the training centre I represent. All constortium members are situated in the city of Rousse, Bulgaria. We are searching for partners for KA1 Erasmus+ mob...
Ruse, Bulgaria
5 years ago
Education, Training Centre or School
Education and Training
Erasmus+
Lifelong Learning
Transnational cooperation
Most of the students in the existing educational system lack personal responsibility. Instead, it is usually transferred to parents at home and teachers at school. The lack of personal responsibility leads to lack of motivation for learning. On the other hand, teachers must teach the required material and ensure that all students understand and c...
Ruse, Bulgaria
5 years ago