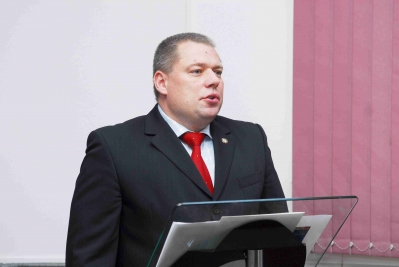 About Me
I am a consultant based in Bucharest, Romania. I am specialised in European Funds, Bank Loans, Investment Funds, and Business Development. I know very well the Romanian economy, Romanian companies, and I have many contacts on other countries too. I try to help my clients, in order to find the best solution for their business.
Ideas in Progress
Waste Management
Environmental protection
Pollution
Green Deal
After the sorting of the raw urban garbage, result a lot of RDF. For the companies which administrate the garbage pits, it's not profitable to put the RDF inside the cells underground. Today they pay the companies which have incinerators, or the cement companies, to burn the RDF. More, more friendly with the environment should be to use the RDF in a gasification installation, in o...
Bucharest, Romania
1 year ago
Agriculture
Construction Industry
Enterprise and Industry
Energy Efficiency
Project Development
Project Management
Business Management
Project Planning
Fundraising
Business Development
The Romanian companies and Romanian land have a huge potential to developing businesses, therefore we are looking for any kind of partnership, profitable for both parts.
Bucharest, Romania
1 year ago