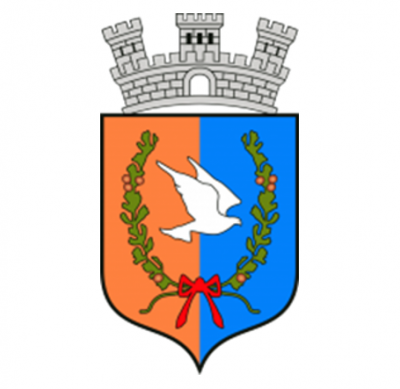 Gramsh Municipality / Bashkia Gramsh
Looking for Partnership
Looking for Extra EU Funds
About Me
The Gramsh Municipality is located in the south-central region of Albania. Following large infrastructure and tourism investments in the mid 2010's, Gramsh has opened up as an adventure tourism destination. Gramsh is known around Albania for its numerous natural and cultural assets such as: Mount Tomorri, lakes, canyons, waterfalls, caves, castle ruins, Bektashi teqes, medieval villages, and more. These assets are distributed across the varied landscapes of the Gramsh Municipality.
The Gramsh Municipality is bordered by the municipalities of Elbasan, Librazhd, Prrenjas, Pogradec, Korça, Skrapar, Berat, and Kuçova. It consists of one city and 95 villages, all of which are governed by the Bashkia and 9 administrative units. New roads connecting to Elbasan and Korça offer a plethora of development opportunities within the Gramsh Municipality.
Country: Albania
Population: 36,305
Vision
Ensuring the equilibrium of social equity, environmental integrity, and the progressive development of the diverse communities of Gramsh.
Our Mission and Priorities for the Future
The Gramsh Municipality works to protect the local environment and contribute to healthy, safe, and productive communities by providing quality services. Following the framework of the new Territorial Reform, the Gramsh Municipality has identified 5 priorities to guide our work:
Tourism Development

Adventure Tourism and Ecotourism
Cultural and Traditional Tourism

Economic Development

Agricultural Development
Bio Product Development
Service Industry Development

Youth Development
Environmental Protection and Forest Development
Social Welfare
Tourism Development
The beautiful and varied landscapes of Gramsh create numerous economic opportunities for Adventure Tourism and Ecotourism. As a result of infrastructure investments over the last few years, tourists from Albania and beyond have increasingly taken advantage of Gramsh's natural assets. Through one-of-a-kind natural touristic sites like the Sotira Waterfall, Holta's Canyon, the Black Lake, and more, Gramsh has become known as the "Natural City".
In order to create more economic opportunity for residents and protect the natural assets of Gramsh, we have identified some key projects to implement in the future:
Build new touristic trails and pathways to increase tourist visits and protect nature.
Construct or pave roads leading to touristic places to promote the development of various adventure sports including hiking, canyoning, canoeing, etc.
Create a Tourism Center and website to connect tourists with ecotourism, adventure information, and necessary services in Albanian and foreign languages.
Increase "Natyra Fest" Folk and Tourism Festival activities and participant registrations.
Support the opening of 5 guesthouses to increase the accommodation capacities close to various trails and natural touristic sites.
Specialized protection and promotion of 12 natural monuments to increase the economic development of the communities surrounding these places.
Renovations, additions, and promotions to the Gramsh Ethnographic Museum.
Gramsh also boasts many touristic sites of cultural and historical significance. The village of Grabova dates back to both the Roman and Byzantine empires, but saw its most rapid development between the 14th and 17th centuries with populations of around 12,000. Evidence of these times includes ancient churches, bridges, and a cobblestone water system.
Other places of interest include the ruins of the Irmaj and Tervoli Castles, founded as Illyrian settlements around 2,400 years ago, and the Dushkut and Skenderbegas Bektashi Teqes.
Economic Development
Besides Tourism Development, there are many actions the Municipality of Gramsh plans to take to strengthen the local economy, which currently focuses on agriculture and agribusiness. Given Gramsh's unique microclimate, a wide variety of fruits and vegetables can be grown here with minimal effort.
Agricultural Development: Agriculture is a vital sector for the development of rural communities and villages. As 65% of the GDP in local villages comes from agriculture, the development of this sector would have a major impact on each of our 95 villages. The main projects would focus on:
Increasing the cultivation of fruits and fruit trees to more than 50% of agricultural lands.
Identifying ways for SMEs to increase their supply chains in domestic and foreign markets.
Improving agricultural processes and the diversity of products with assistance from local agricultural associations, donors, and government funding.
Bio Product Development: Gramsh has a handfull of SMEs that produce bio foods including cheese, wine, raki, honey, and medicinal herbs. To increase their competitiveness in domestic and foreign markets, we will:
Formulate strategies to increase product yield.
Improve the promotion and distribution of local bio products.
Create and enhance market linkages with rural farmers and buyers in large towns and cities.
Service Industry Development: In the city of Gramsh and the larger towns, many young people work, and newer businesses operate, in the service industry. As the tourism industry continues to grow, these services need to be accessible and operate at a level suitable for foreign tourists. To further develop the service industry, projects would focus on:
Increasing collaboration and trainings of businesses that support tourism including: transportation, accommodation, and food service.
Increasing the level of food safety and hygienic standards in the service industry.
Youth Development
Approximately one-third of Gramsh citizens are youth. In order to increase youth participation in democratic processes and increase their capacities outside of traditional education, we strive to:
Increase trainings and activities focused on leadership and entrepreneurship skills for high school students.
Help create and implement after school clubs and programs to help children explore extracurricular interests and build life skills.
Construct a Youth Center that would give youth opportunities to practice sports, art, and business, as well as provide a quiet place to study.
Renovate the indoor Youth Sports Center.
Environmental Protection and Forest Development
Gramsh seeks to create a balance between conservation and development. At the moment, environmental challenges in the municipality stem from issues relating to: waste management, forest and water protection, and the natural environmental sustainability of agriculture.
Protection of forests through strict enforcement of local and central government laws.
Protection of natural resources and prevention of illegal logging.
Reforestation of areas damaged by illegal logging.
Social Welfare
The Social Welfare Plan of the Gramsh Municipality has been designed to improve the livelihoods of citizens as well as to protect citizens from economic danger and financial insecurities. The most common programs benefit the elderly, sick, unemployed, disabled peoples, or families in need. Some projects that would enable Gramsh to expand Social Welfare would be:
Creating a shelter for domestic violence victims.
Creating a Youth Center.
Creating an Elderly Center with service provisions.
Improving and enlarging the Center for Children with Disabilities.
Increasing disability-inclusive infrastructure on main streets and in government buildings.
Creating social housing for 35 families in need.
Protection of Traditions and Culture
The Gramsh Municipality contains a rich cultural heritage in its many cultural monuments, natural monuments, music, and dance. To protect and promote these sites and traditions, Gramsh will:
Create conservation committees including the City of Gramsh and rural residents.
Increase the variety of cultural events including folk music and traditional dance.
The Gramsh Municipality is expanding its network of collaborators to provide better services to its citizens. Gramsh is open to new collaborations to implement different projects in order to achieve new standards that will bring us closer to the European Union.
Keywords and matching areas: