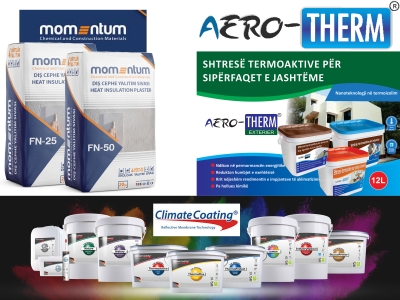 Genc Brahimaj
Looking for Consultant
Looking for Extra EU Funds
About Me
Our seat is in Tirana. we have been dealing with innovative thermal insulation materials for years. These are revolutionary products based on nanotechnology.
We insulate houses and flats from the outside and inside using thermal plaster, thermal putty based on Aerogels, ClimateCoating products as paint based on thermo-ceramic balls. The technologies result in a highly efficient result. All of these products are breathable, reflective and take up little space.
One of our latest projects is complete thermal insulation of a dental practice. The situation has changed incredibly.
We are partners with three different companies that produce these high quality products.
Keywords and matching areas: