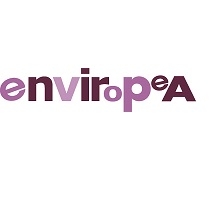 ENVIROPEA
Looking for Partnership
About Me
Enviropea is an association created in September 2002 by members of the former European Commission technical assistance team for LIFE Environment in France. We are specialized in European Environment projects and are willing to get involved in different types of EU projects. Our expertise is most valuable for the LIFE Program but also Horizon 2020 and INTERREG (Atlantic Arc, Europe, etc.)
Through our history and achievements we got a deep and practical knowledge of the functioning of European policies and especially of its financial instruments (European programs) set up to support the most innovative projects in the fields of environment, energy and the climate.
Our permanent concern is to work with project coordinators to help them understand and participate in European programs.
Our fields of intervention are :
- the environment (water, air, soil, natural resources, environmental technologies, circular economy, nature and biodiversity, urban environment, coastal and rural areas, etc.),
- energy (energy efficiency and renewable energies),
- climate (reduction of GHG emissions and adaptation to climate change) and
- sustainable development.
WHAT WE CAN DO AS PARTNER :
- BEFORE the project : participating in the elaboration of the project (partnership, eligibility, programs rules, EU obligations, choice of program/call for proposal/topic, elaboration of the budget and the workpackages/actions/objectives/results in line with EU expectations, evaluate risks related to the project implementation, writing of the proposal )
- DURING the project : act as an associated beneficiary in charge of EU-related obligations and activities (administrative and financial monitoring, actions monitoring, mandatory reports (technical and financial reports to the Europen Commission, communication strategy, follow-up )
Keywords and matching areas: