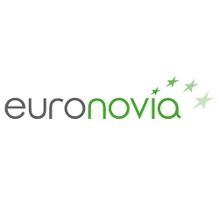 Euronovia
Erasmus+
Horizon Europe
About Me
In a few short years, Euronovia has become one of the top experts for organizations willing to develop their activities in Europe and at the International Level.
Our consultants' multi-sectorial expertise gives our clients (research organizations, universities, SMEs, big industrial companies, local authorities) the added edge and guaranteed assistance they need with the rapidly growing dynamic structure of their projects.
We support your research and innovation projects throughout a large range of services:
Grant application: Horizon 2020 (collaborative project or SME Instrument), COSME, Erasmus+,
Administrative and financial management
Communication and exploitation of results
Training on European funding
Identification of European funding opportunities
We have a wide range of networks, including partners and references in top-level industries (energy, information and communication technologies, aerospace, space, transport,...) which will help you build on your success.
Ideas in Progress
IT Applications
Industrial Manufacturing
Manufacturing 2.0
Robotics
Industrial Engineering
The IRT Jules Verne is a mutualized industrial research institute dedicated to advanced manufacturing technologies. Based in Nantes, IRT Jules Verne embraces the industrial, scientific and technological challenges that concern four strategic industries (aeronautics, shipbuilding, automotive and energy). We are willing to integrate a research consortium in the field of Industrial cobot...
Nantes, France
5 years ago