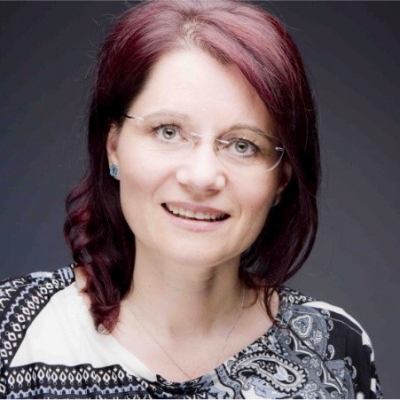 Emanuela Modoran
Looking for Partnership
Looking for Consultant
Looking for Extra EU Funds
About Me
I am an MBA graduate with over 20 years of experience in business, strategy, marketing and management. I carefully pursue my goals and always finds solutions to the challenges facing the start-ups I work with. Depending on their specifics and needs, through the skills and experience gained, I support with clarifying a sustainable strategy, a viable business plan to take the business to the next level, attracting funding, the right partners or a new round of investment.
An important challenge I accepted was to initiate the creation of the first digital innovation hub in the Bucharest region, Smart eHub, which aims to support the digitalization of companies in the region.
Keywords and matching areas:
Ideas in Progress
Business Support Organisation
Entrepreneurship and SMEs
Innovation
Microfinance
Start Up
Fundraising
We are 5 partners developing Tech Ventures Mentorship Program to help tech startups to grow their business on the cutting-edge and stay connected with state-of-the-art technology. Our team of mentors challenge, motivate, inspire and empower young tech entrepreneurs to see their business from a different perspective making them able to grow and approach the technology from a diffe...
Bucharest, Romania
1 year ago
Business Support Organisation
Accelerators
Clusters
Entrepreneurship and SMEs
Innovation
Start Up
Sustainable Development
Business Development
Green Deal
I am looking for partners to further support growth at international level of startups and SMEs I am working with.
Bucharest, Romania
1 year ago