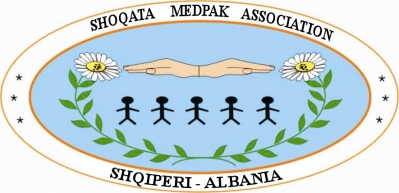 Defending the Rights of People with Disabilities (MEDPAK)
Looking for Partnership
Looking for Extra EU Funds
About Me
MEDPAK was founded in 1993, by a group of parents seeking rights for their children with disabilities, in the town of Librazhd, Albania. It's a nonprofit humanitarian organization on a voluntary basis, which work is focused on defending the rights of people with disabilities through :
Acknowledgment and enforcement of legal and sub-legal acts;
Training and capacity building of its members and others;
Awareness of the community on people with disabilities rights;
Lobbying for law approval and enforcement;
Equal access to services with the ultimate purpose of improving the living standards of people with disabilities and their families.
Our Vision: Different in needs, equal in rights.
MEDPAK operates by implementing programs supported mainly by foreign and domestic donors and through partnerships established with local and central government institutions. We are part of many national coalitions especially the Disability and Development Coalition and the Education Coalition. As an organization for people with disabilities, we have provided our opinions and remarks when it came to laws and bylaws prior to approval. We have provided comments and opinions regarding the National Strategy of the People with Disabilities 2015-2020, 2021-2026, Pre-University Law, and Social Service Strategies. Our collaborators, staff, and volunteers are very committed to providing a change in the lives of people with disabilities. MEDPAK is a membership organization with more than 240 members in different towns in Albania. We have started to formalize the branches of the organization in each town by the parents that have a child with disabilities. We have created a pool of experts such as logopedics, physiotherapists, experts of education, and psychologists. Together as a team, we create new models of inclusion in education, social engagement, and employment. After almost 30 years MEDPAK has created a culture of inclusion and support systems for parents that have a child with disabilities. The main goal of the organization is to support parents with a potential future of independent living for people with disabilities.
Keywords and matching areas:
Ideas in Progress
Social Affaires and Inclusion
Disadvantaged People
Cross-border cooperation
Interregional cooperation
Human Rights
We are seeking to create a sustainable model of independent living in Albania for the youth and adults with disabilities to live a dignified life in the future.
Tirana, Albania
3 months ago
Capacity Building
Social Innovation
Social Affaires and Inclusion
Disadvantaged People
Social Housing
Child Care
Gender Equality
Education and Training
Adult Learning
Lifelong Learning
We are looking for potential consortiums or partnerships in implementing EU-funded programs for the rights of people with disabilities, youth, and children. Our goal for the future is the independent living of the youth with disabilities and creating sustainable models of independent living for them.
Tirana, Albania
3 months ago