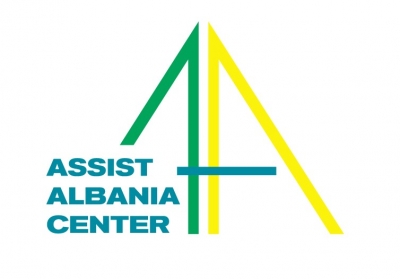 Assist Albania Center
Looking for Partnership
Looking for Extra EU Funds
About Me
Who We Are:
Assist Albania Center believes that a full and robust democracy depends on the equal participation of women.
Established in 2019, Assist Albania works to build a society that is more solidar, equal, more fair, to strengthen peace and stability, for a stable economy and a rule of law and democracy; empowers women/ local groups/ marginalized groups and youth to improve the quality of life; works to address and improve the situation on, but not limited to, issues related to domestic violence, minority issues, trafficking of women and girls, their socio-economic empowerment, social protection and the rights of migrants.
Assist Albania Center is member of Girls Not Brides, a global partnership committed to ending child marriage and enabling girls to fulfil their potential.
Executive Director/ Assist Albania: Blerina Doracaj
Assist Albania's Center Advisory Council is made up of over 8 accomplished women and men from various sectors who serve as mentors and experts for Assist Albania ;
Our Experience
Eventhough Assist Albania was not formalized yet, Assist Albania and its volunteers and staff/ experts have been involved in certain projects, focusing on Local Governance, Sustainable Tourism, Strengthening Community Interaction with State Police on Fight Against Narcotic Substances Abuse; Free Legal Aid and Meditation, Gender Issues, Evaluation of Education/ After school programs, Procurement Issues, etc.
During the academic year 2019-2020 Assist Albania Center has been working in partnership with a non-public and one public school to implement a project on strengthening the cooperation between the school boards/ staff, Students and Parents as well as raising awareness on Narcotic Substances abuse, Bullyism in school, Racism and Social Cohesion.
Assist Albania is implementing a project on Women Empowerment funded by Albanian Women Empowerment Network/ Embassy of Sweden in Albania, aiming at raising awareness and providing information to local administration and community in the Municipality of Kamza, as a way to improve social and economic position, and use tools provided by law to prevent domestic violence, sexual abuse and use property rights as an asset to their economic empowerment.
Assist Albania Center is working with people in need, especially women by providing them legal assistance on issues related to services provided by the local government, social insurances and pesion schemes, human rights, etc.
We are actually in a partnership with the General Directorate of Prisons, to provide legal and psychological counselling to the convicted persons, residing in Abanian Prisons, especially children and women.
The Executive Director of Assist Albania Center has managed a project on "Sustainable Tourism Development in Roskovec Municipality", funded In the framework of Regional Local Democracy Programme (ReLOaD) in Balkan Countries, financed by European Union and implemented by UNDP, with another NGO, Women's Democracy Network.
Keywords and matching areas:
Ideas in Progress
Rural Development
Capacity Building
Social Affaires and Inclusion
Gender Equality
Justice
Youth Exchanges
Project Management
Violence
I would like to join any partnership which can be fruitful to implementing good projects which have impact and sustinability
Tirana, Albania
10 months ago