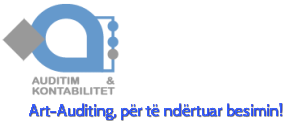 Art Auditing
Looking for Partnership
Looking for Consultant
Looking for Extra EU Funds
About Me
At Art Auditing we believe that the tone of reliable relationship is set from the beginning. Whether your business is a start-up or an existing one, you will benefit effective, prompt and efficient services.
By involving Art Auditing at the right time, you will find a proactive resource able to foresee any issues before they arise. With our help, you can avoid the common tax planning, cash-flow management and local regulatory pitfalls that a reactive finance function might not.
We currently serve a large number of clients, who range from individuals seeking help with personal taxation to various companies requiring business consultancy, and from charitable foundations to small businesses outsourcing their bookkeeping and payroll work.
The one thing they all have in common is an understanding of the financial advantages of using a reliable, resourceful firm of chartered accountants based in Tirana.


Keywords and matching areas: