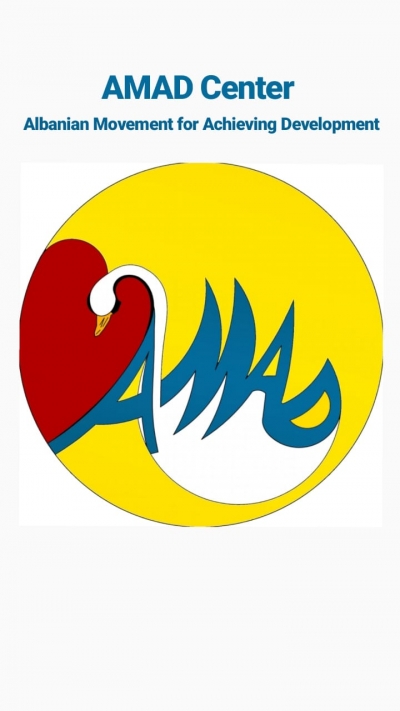 AMAD (Albanian Movement for Achieving Development) Center
Looking for Partnership
Looking for Extra EU Funds
About Me
AMAD Center is an NGO focused in human rights advocacy, sustainable development, and fighting vulnerabilities. This organization has been legaly registered in October 24th, ;
several mini-projects have been performed on volunteer-base activities. The projects that AMAD has successfully carried are as following:
- youth empowerment
- helping marginalised groups/cathegories
- stir up creativity in early childhood
- encorage readings and socializing
- injustice acts and human rights (violence and #nosilence)
- juvenil justice
- women empowerment
- gender equality
- environment awareness/ thinking green and recycling
Keywords and matching areas:
Ideas in Progress
Capacity Building
Environmental protection
Gender Equality
Education and Training
Youth Exchanges
European Voluntary Services
EU Strategy Adriatic-Ionian Region
European social fund (ESF)
Violence
Human Rights
Motivated with the urge to fight vulnerabilities, advocate human rights, and implement the best practices to empower the society. Be the helping hand to citizens and social development.
Tirana, Albania
1 year ago