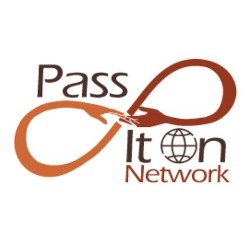 2 Young 2 Retire-Europe - our major project is the Pass It On Network
Looking for Partnership
Looking for Extra EU Funds
About Me
2 Young 2 Retire is about living our lives with purpose and meaning through the last breath. Longevity is an unprecedented worldwide phenomenon, we created the Pass It On Network, a global network of positive ageing advocates in +60 countries, to share experiences and learn from each other. We work for our own sustainability using the skills we've accumulated over a lifetime to serve ourselves, our families and our ;Independent, engaged seniors = win-win for seniors and society.
Keywords and matching areas:
Ideas in Progress
Entrepreneurship and SMEs
Social Innovation
Adult Learning
Providing input for bottom-up projects concerning +55 seniors and intergenerational activities to foster new roles for seniors in a society that appreciates that engaged seniors stay healthy and vital and have an important role to play. Engagement and action are the best antidotes to isolation, the plague of our times.
Paris, France
4 months ago