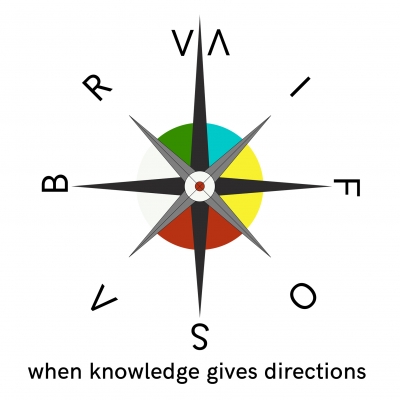 About Me
We are a town and regional planning company created in 2011 which provides European-wide expertise for urban development, policy design and territorial cohesion. We conduct high-level academic research, applied studies and the implementation of concrete solutions aiming at a more integrated, participatory, realistic and smart-oriented approach to pressing urban problems, both socio-economic, as well as environmental.
Leveraging on European structural funding for urban innovation, we support urban authorities to meet actual urban problems with the right tools and fitting flagship projects and piloting design and manage complex planning processes and EU projects in several Flagship European Programmes, developing urban, environmental and territorial studies, with and for cities. We work with an innovative planning approach oriented towards co-designing, in a wide group of stakeholders, the bridge between innovative solutions, local needs and pressing contemporary challenges.
We have so far put relevant effort, with excellent results, in the preparation and implementation of projects in the most competitive R&I and Cooperation programmes of the Union, among which it is worth remembering:
The Horizon 2020 Programme (projects ROCK, proGIreg, STARDUST, CRISALIDE; CENTRIC first phase; BUILTINWOOD and NOMAD under contracting);
The Interreg Danube Transnational Programme (projects ATTRACTIVE DANUBE and CLEVER);
The ICT/PSP EU Programme (projects i-SCOPE, SUNSHINE and i-LOCATE);
The SEE Programme (project STATUS);
The URBACT II and III Programme (the company director Pietro Elisei has been an URBACT-appointed Lead Expert for several networks);
Many more, including projects implemented with ERDF financing under national Operational Programmes.
…and that's just what we do working along European cities, universities, research institutes and companies, in international consortia. We have an equally ample experience working for, and with the cities themselves, as integrated urban development specialists.
Keywords and matching areas:
Favourite Calls
Entrepreneurship and SMEs
Environment
Waste Management
Environmental protection
IT
Horizon2020
Research
European Union
Specific Challenge:The circular economy aims to maintain the value of products, materials and resources for as long as possible by returning them into the product cycle at the end of their use, while minimising the generation of waste [1]. The bioeconomy covers all sectors and systems that rely on biological resources (animals, plants, microorganisms and derived biomass, including organic waste), ...
Deadline Sep 3, 2020
- 55 days