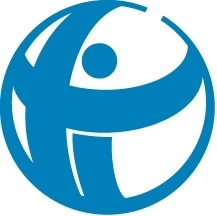 Transparency International Italia
Looking for Partnership
Looking for Extra EU Funds
About Me
Transparency International Italia (TI It) is the Italian chapter of Transparency International, the main anti-corruption NGO worldwide, with a field-office based in Milan, since 1996. Transparency International is the global coalition against corruption, with more than 100 national chapters worldwide and an international secretariat in Berlin, funded in 1993.
TI It is active in the fight against corruption and into the promotion of integrity and transparency by media, research and training in various areas such as Public and Private Sectors, Healthcare, School and Higher Education.
TI It has been currently carrying out several studies, training activities, awareness raising campaigns, advocacy towards Public Entities and gives help to victims and witnesses of corruption.
Keywords and matching areas:
Ideas in Progress
Justice
Partnership Management
Public Safety
We are looking for bulding up a whole consortium in bidding for "2019 CALL FOR PROPOSALS ISFP-2019-AG-OPC", aimed at fighting against organised property crime. We, as Transparency International Italy, are looking especially for Joint research centres specialized in crimes and risks prevention, as a Lead Organisation. We have also specific expertise in Detect and analyse links with related areas of ...
Milano, Italia
3 months ago
Citizenship
Justice
Education and Training
Adult Learning
Higher Education
Erasmus+
Cross-border cooperation
European Law
European Politics
Human Rights
We are always looking for new and innovative opportunities in the field of fighting against corruption, especially for advocacy projects and also in the legal awarness and education. We have expertise in International projects and familiairty with the digital learning in our area of studies (Anti-corruption - Whistleblowing - Right of Access to Information - Open Data & Open Government - Lobbying) ...
Milano, Italia
10 months ago