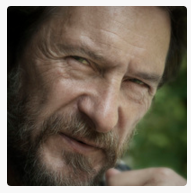 About Me
Freelancer, consulting for EU and National (Italy) projects.
Erasmu+, Cosme, Emblematici, Volunteering (In progress).

I cooperate with Consortia, Social Economy, ONG, PA and EU institutions.
My competences result both from the studies I completed, Degree in Economics with a thesis in the field of Statistics, and the main working periods I have dealt with.
For six years I was responsible in the IT area of a medium manufacturing company where I reprogrammed all accounting and production software on a Nixdorf-Siemens system.

For about twenty years I have been an independent freelance photographer publishing over 40 books and many articles in various magazines. In the same period I updated my computer skills on Microsoft systems programming in ASP, Java, Html and other development platforms for distance ;

Since 2010 I have started an interesting work experience in the Social Economy field, first as "operational President" and recently as Manager of two cooperatives. At the same time I am a member of the Board of the Solco al Serio Consortium and in the Consortium Solco Camunia I'm responsible for European projects. I'm also member of the Board at Reves Network, a Brussels based association made up of cities and regions of the social economy.

I speak and write French and English: Spanish a little less brilliantly, but I can take a normal conversation.
Among my non-working interests are: sailing, trekking, mountaineering and the tourism cycling.
Ideas in Progress
Social Innovation
Environment
Erasmus+
COSME
European social fund (ESF)
Migrants and Refugees
Use sport for inclusivity of any kind (disabled people, fragile people, etc.). Looking for partners or project where to become partner
24065 Lovere, Province of Bergamo, Italy
5 years ago