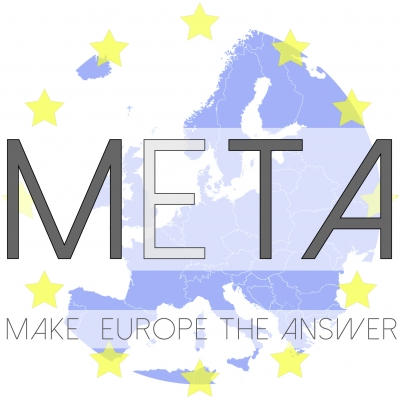 M.E.T.A. - Make Europe The Answer
Europe for Citizens
Euro-Mediterranean Relations
About Me
– Make Europe The Answer mission is to help the public administration and private organizations to access to direct fundings provided by the European Commission.
Our focus is aimed at the development of small, medium and large size territories working together with the public administration by helping to submit winning proposals to receive funding.
We support the Publication Administration and Private Organizations for the whole path of the project's design process. From the research of the most appropriate funding calls to customer needs, writing of the project's proposal, the creation and management of the partnership, implementation phase assistance of the funded projects until the delivery of all required documentation by the European Commission.
Direct fundings are an important resource for public and private institutions to develop important projects on different topics offered by European Union while contributing to the development of Europe.
The Calls offered by the Programmes of the 2014-2020 multiannual financial framework such as: Creative Europe, Europe for Citizens, Life, Cosme, ErasmusPlus and Horizon2020.
For futher information, leave your contact details to our e-mail . We will contact you as soon as possible to analyze together your needs and design possible projects for you.
Ideas in Progress
Development and Cooperation
Europe for Citizens
International Relations
European Politics
Euro-Mediterranean Relations
Debate on the future of Europe - Europe for Citizens Programme Deadline: 1 September 2017 Lead partner: Municipality of Sicily – IT Description of the project offered: Municipalities and associations working together on a common theme in a long-term perspective may wish todevelop networks of towns to make their cooperation more sustainable. Networking between municipalitieson issues of ...