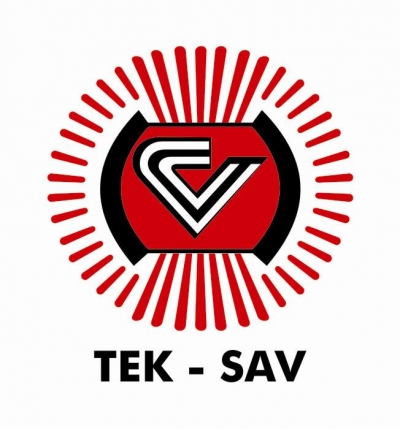 TEKNİKER EĞİTİM KÜLTÜR SAĞLIK VAKFI (TEK-SAV)
Looking for Partnership
Looking for Extra EU Funds
About Me
Technician Education Culture Health Foundation (TEK-SAV) has been established as a Non Governmental Organization on 08 March 1993 in Ankara -Turkey.
Main aim of TEKSAV establishing communication and collaboration network among graduates of Two-Year Technical Colleges –Business Colleges and Health Colleges.
Keeping the links with Two-Year- Colleges ( University Level) and Business World , Governmental Organizations and other stake –holders directly concerning the graduates of Two-Year Colleges
ü Making contribution to develop Life-Long-Learning Education Programmes by National and EU ;
In addition to Vocational and Technical Education based activities;
TEK-SAV advocate human rights, disadvantaged groups' rights , democracy, gender equality, equality in law on various platforms as a Civil Society Organization and pay special attention to encouraging members and followers to participate National and International cultural and social activities for better and happier life.
Target group of TEK-SAV is VET Students and Young Peopleand disadvantaged Groups.
TEK-SAV is ineterested in Entreprenuership Education Projects For Young People and Disadvantaged Groups
TEK-SAV implemented 2 Entrepreneurship Project ( EU LDV TOI project)
; INNOVET LLP-LdV-TOI-FI 16801 , Innovative e-learning module applied into vocational education and European Credit System for VET (INNOVET) , Project applicant was Helsinki Buisness College , Finland
2- ENTREVET DE/08/LLP-LdV/TOI/147130 , Developing Entreprenuership Climate at VET Schools, Project Lead Applicant was BBI Training and Consulting Institute Ltd., Halle ,Germany
Keywords and matching areas:
Ideas in Progress
Disadvantaged People
Adult Learning
Increased awareness among project beneficiaries of their legal and vocational rights in beneficiaries empowered to assert their rights as well as the opportunity to claim benefits from Turkish governmental (and non-governmental) institutions and beneficiaries empowered to assert their rights within Turkey's justice system. Increased awareness within local bar associations and the Turkish gove ...
Eti Mahallesi, Gazi Mustafa Kemal Blv., 06570 Çankaya/Ankara, Turkey
9 months ago
Erasmus+
Euro-Mediterranean Relations
Migrants and Refugees
TEK-SAV is looking for partners to make collaboration about Entrepreunership education for Disadvantaged groups and supporting projects for Refugees in Turkey
Eti Mahallesi, Gazi Mustafa Kemal Blv., 06570 Çankaya/Ankara, Turkey
9 months ago