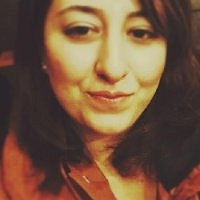 Hasret Sahin
Renewable Energy
Climate Sciences
About Me
To introduce myself briefly, I graduated from Environmental Engineering Department at Middle East Technical University (METU) in 2011 and continued my academic career by completing a master programme on energy, environmental economy and policy (specialized on energy modelling and climate change issues) at the same university. Currently, I am a PhD student in Energy Systems Engineering Department at Gazi University.
To briefly summarize my experience in private sector, I have seven years' experience in Turkish energy and environment sectors. Since 2011, I worked at various position in both public and private companies in Turkey. As an environmental engineer and a project manager, I have depth in knowledge on both technical and financial sides of the energy projects. I have carried out more than twelve (12) energy projects within three years including renewable energy power plants. Moreover, as an environmental engineer, I prepared more than eight ESIA reports where two of them approved by the World Bank and worked on ISO 14065 (MRV and eco-labelling of products) I performed the inspections and audits on automation and electric systems for boron process facilities and solar power plants according to EN 62446. Addition to all, I have experience in energy efficiency (SEFF projects) and climate change adaptation projects as ; I actively participated 2 EU funded projects (Horizon 2020) on the transportation field (railway sector. Currently, I own my company and providing consultancy services on climate change, energy, project management and modelling.
To summarize my background:
Having 7 years' experience in energy and environmental sectors, including ESIA, carbon, and energy markets analysis, energy planning and modelling, climate change, energy finance, project management;
Experience in working with public institutions such as TEIAS, EUAS, and MENR, private domestic and international companies, universities and well-known banks (World Bank, EBRD);
Working at various positions in Turkish energy sector which enable to understand and examine the current market very carefully;
Gaining perspective as an NGO, contributing more than two social projects;
Having the enthusiasm to work on the site and be a part of the international project;
Having experience in Horizon 2020 R&D projects
In addition to all, I would like to develop new projects on agriculture and energy sector and looking for partners who can provide IT services (smart grid app, development/ customize of a software).