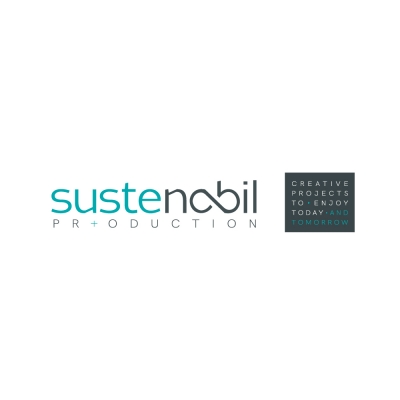 SUSTENOBIL PR/ODUCTION SRL
Looking for Partnership
Looking for Extra EU Funds
About Me
SusteNobil PR/ODUCTION is an organisation that supports initiatives in the Cultural Industries fields that aim to make the world a better and more beautiful place.
SusteNobil PR/ODUCTION's values
Creativity + Strategy = Good
Creativity + Strategy + Sustainability = Excellent
SusteNobil PR/ODUCTION's vision
Pursuing the values mentioned above, SusteNobil PR/ODUCTION acts in the following sectors of Cultural Industries:
- provides Public Relations and communication services
- facilitates education and training programmes
- supports music, visual & performance production.
In other words, SusteNobil PR/ODUCTION's mission is to keep up with the evolution of the Cultural Industries and to support businesses that share the same values, in order to enable CREATIVE PROJECTS TO ENJOY TODAY. AND TOMORROW.
Keywords and matching areas:
Ideas in Progress
Social Affaires and Inclusion
Eco-Innovation
Cross-border cooperation
How can creative ideas serve the public good - we are looking for partners to debate and implement creative ideas to make a shelter for straw dogs around Bucharest.
Bucharest, Romania
3 years ago
Erasmus+
Arts Education
Creative Industries
Cultural Management
Human Sciences
International Project Management
Advertising
Business Development
Financial analysis
Marketing
We are looking for partners to build together creative projects in the field of creative industries.
Bucharest, Romania
3 years ago