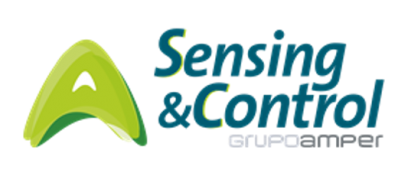 Sensing & Control
Looking for Partnership
About Me
AMPER S&C IoT (S&C) is a SME founded in 2006 by two Spanish entrepreneurs, and since 2019 owned by the industrial group AMPER
S&C offers solutions and applications based on the Internet of Things (IoT, Internet of Things). S&C has created and based its technology, products and services on value-added solutions in the cloud with the development of artificial intelligence algorithms for data analysis and development of functionalities in different application areas. Both the technology developed and the business models associated with it, give the company flexibility and generate large-scale economic possibilities that allow commercial possibilities in markets such as mobility, IoT, Industry , AAL (Ambient Assisted Living ), data exploitation and Big Data to name a few.
S&C has actively participated in European R&D programs (13 projects of which in 4 it has been coordinator) and national (13 projects) in the field of IoT, which has consolidated excellence in its current commercial solution with close collaborations with centers international research and with other companies contributing firmly with the interoperability and scaling of your solution.
Within its R&D activities, S&C has developed a verticalization of the platform applied to the Smart Home market with intelligent energy management functions complemented with security, comfort and automation services that it has been marketing for a few years and that It already has two leading clients in the international arena.
Keywords and matching areas:
Ideas in Progress
E-Health
Internet of Things (IoT)
Artificial Intelligence
Online platform for tracking special assets based on blockchain. We are interested into join a consortium or create a consortium with partners with expertise of logistics, ; 
Barcelona, Spain
25 days ago