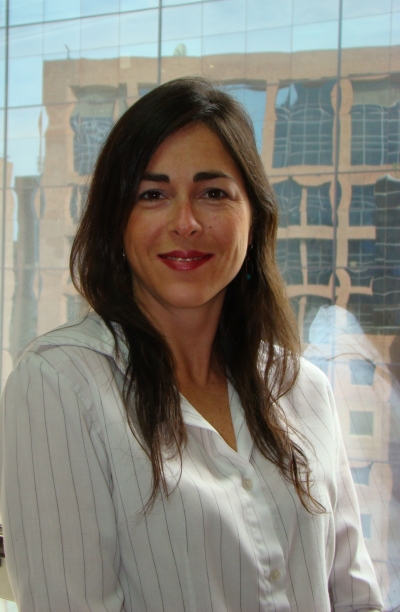 Yanina Kowszyk
Sustainable Development
International Project Management
About Me
Yanina Kowszyk has 17 years' experience in the fields of project management and monitoring, sustainability, human rights and civil society strengthening in emerging markets, working with different companies (commercial banks, investment funds, extractive industry companies); non-profit organizations (Forum Empresa, Techo, Accion RSE, Caritas); universities; and international organizations.
7 years 'experience in result oriented monitoring of development projects.
During 2011-2013 she was the director of a training program within Al Invest IV and GIZ designed for SME and business associations. Afterwards, during 2014-2015 she was in charge of creating a public policy baseline and a roadmap related to CSR in 33 countries in Latin America and 6 in Europe. The policy paper was finally presented in the Brussels UE- CELAC Summit and the Eurolat Parliament in 2015. In 2016, she wrote a Stand Alone project, including an Action Fiche and a logframe, for the European Commission to fund activities in eight countries in Latin America in Human Rights and Business. Currently she is running a project to create a bi-regional sustainability working group on SDGs and circular economy.
Since 2008 the expert has implemented assignments related to CSR, evaluation & monitoring, human rights, and sustainability in Panamá, El Salvador, Costa Rica, Honduras, Guatemala, Trinidad and Togabo, Peru, Ecuador, Brazil, México, Bolivia, Argentina, Uruguay, Paraguay, Chile, Colombia, Canada, US, France, Spain and Thailand.
11 years' experience in the training field mainly focused in face to face and online programs for SME, corporate and non-profit executives.
She teaches sustainable development, including communication policies, and poverty alleviation strategies in five universities in Chile and produces research papers for different international organizations aiming raising awareness on these issues across Latin-America.
She has worked with these clients on a wide range of assignments covering sustainability and gender policies, fundraising strategies for non-profits and shared value strategies.
Focus areas: project management and monitoring, sustainable development, corporate social responsibility, poverty alleviation, civil society strengthening, social impact assessment, fundraising strategies, development effectiveness, social risk management.
Ideas in Progress
Sustainable Development
International Project Management
Lets partner to learn about how to make sustainable development a real force to change our world
Rambla de l'Onze de Setembre, 33, 08030 Barcelona, Spain
2 years ago