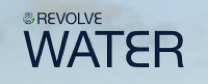 REVOLVE WATER
Environment
Sustainable Development
About Me
REVOLVE specialises in strategic communication and knowledge transfer to highlight the different dimensions of water scarcity challenges in the Mediterranean region, and to identify and promote innovative solutions for citizens, public organizations and companies to manage and use water more efficiently. It also supports european and broader mediterranean projects related to cultures of sustainability with communication and dissemination services.
Collaborating with like-minded organizations, REVOLVE WATER undertakes editorial work that cover interconnected issues of water and energy, climate and agriculture, innovation and technology, management and governance, bringing together the 43 countries of the Union for the Mediterranean.
REVOLVE conducts training workshops, curates exhibitions and organises dialogues between administrative governance, media, entrepreneurs and various concerned bodies on environment and development.