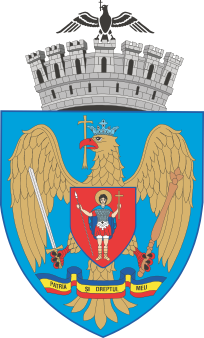 Sectorul 2 al Municipiului Bucuresti (Primaria Sectorului 2)
Looking for Partnership
About Me
Sector 2 of the Municipality of Bucharest is a local public authority, a territorial administrative subdivision of the Municipality of Bucharest.
The City Hall of Sector 2 is permanently at the service of the needs of the local community thus ensuring the prosperity of the inhabitants of Sector 2, by providing public services in education, health, culture, youth, sports, public order, personal records, emergencies, environmental protection and restoration. Sector 2 is among the first sectors of the capital, being the region that currently registers the fastest development in Bucharest.
City Hall of Sector 2 offers support for projects that include measures for sustainable development of cities, for improving the social infrastructure, for energy efficiency and renewable energy solutions, education projects. Our organization has an extensive experience in coordinating human and financial resources and has the necessary tools to implement local public projects, such as infrastructure projects, local tourism and leisure development projects, project for thermal rehabilitation of civil buildings, project for landscaping and urban regeneration development, public safety projects through video surveillance, social projects and other projects in accordance with our local development strategy and/or other national investment programs.
Keywords and matching areas:
Ideas in Progress
Development and Cooperation
Erasmus+
Youth Exchanges
Awareness-raising, information, dissemination and promotion activities (seminars, workshops, campaigns, meetings, public debates, consultations, etc.) on EU policy priorities in the field of youth. Strategic cooperation, exchange of ideas, collaborative working, and co-creation and relevant non-formal methods to shape and discuss bottom-up EU youth policy initiatives, partnerships and...
Bucharest, Romania
1 year ago
Social Affaires and Inclusion
Energy Efficiency
Renewable Energy
Sustainable Development
Erasmus+
European Regional Development Fund (ERDF)
Horizon Europe
EEA and Norway Grants
Smart Mobility
Green Deal
We are looking for partners/consortium to participate in the Erasmus+ Programme, European Youth Together call.
Bucharest, Romania
1 year ago