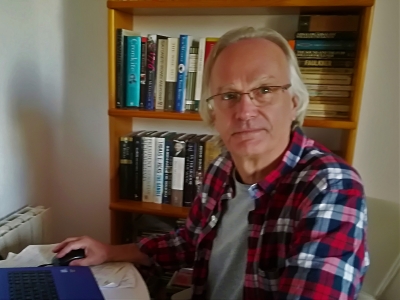 Paul Fenton
Looking for Partnership
Looking for Extra EU Funds
About Me
I freelance for the Fundació Catalana per a la Recerca i la Innovació.
FCRi, leads multiple initiatives for communicating with and educating the public, especially school-aged children. Its Science in the Classroom Programme aims to have a major impact on the way science and technology is perceived and taught in primary and secondary ; Its activities are developed in collaboration with the Catalan Ministry for Education; Barcelona City Council; and, the Spanish Foundation for Science and Technology - FECYT.
FCRi most recently participated in the CIMULACT (Citizen and Multi-Actor Consultation on Horizon 2020, ) project, financed by the Horizon 2020 Programme. The project engaged more than 1000 citizens in 30 countries in Europe, from different organisations working in the fields of technology assessment, science dissemination, innovation, research and consulting - creating a vision for 2050. It's also well underway in NEW H2020 project on SwafS - Innovative methods for teaching ethics and research integrity. "Path2integrity"
FCRI's Science Week offers a programme of more than 350 events and activities designed to share scientific knowledge from all over Catalonia. It involves around 150 organisations from the research community, including universities, research centres, museums, associations and ;
FCRi also has its Innovation Teams Programme (EDI) that enhances the profile of scientific results in Catalonia by achieving a cultural shift in academic environments and changing the way research results are communicated and commercialised. It does this by stimulating human talent, enhancing and stimulating the transfer of knowledge in the public-private partnership and thus significantly increasing the two-way flow of knowledge and people
As well as encouraging entrepreneurship and innovation in the business world, the FCRi works hard to bring together public and private agents via the Science and Company Matching Programme. The ultimate goals of this programme are to connect science with investors for the creation of an ecosystem of collaboration and innovation, and the flow of private funding for research.
The foundation counts on major university and leading engineering, health and ICT-based companies support, as well as public education support all across Catalunya. Leading initiatives include its new Observatory and workshops based on school experimentation and the young science parliament, which include a transversal, strong gender-based focus on girls in STEM and women in research.
We are following current H2020 calls in SwafS and Societal Challenge 6
Our actvities speciilize in RRI, science communication and public engagement.
Impact Potential: As a 4 Helix Hub, FCRi is ideally suited to contribute significant inputs via pilots or cases, as well as support the wider communication of science and technology and social impact value to 4-Helix stakeholders. FCRi can generate significant volumes of science/lay community participation and can capture stakeholder engagement in support of achieving impacts expected.
Keywords and matching areas: