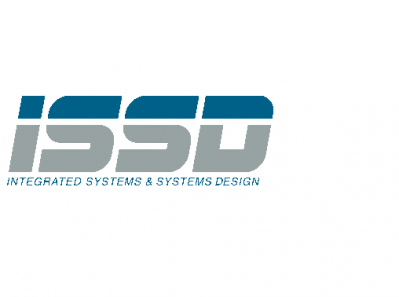 ISSD Electronics Inc.
Looking for Partnership
About Me
Based in Ankara, Turkey, ISSD works on intelligent transportation solutions. ISSD provides Automated Number Plate Recognition and Electronic Enforcement Systems, Dynamic Junction Management System and Green-Wave Applications, Traffic Control Center Software with multiple modules, SaaS and Traffic Engineering services.
​​​​​​
Keywords and matching areas:
Ideas in Progress
Electronics and Microelectronics
Sustainable Transport
Clean Transport
Smart Mobility
ISSD, established in 2009 in Turkey, is looking for partners for development and design of a image processing unit which can be used on multiple camera based traffic sensors. ISSD's image processing camera VIERO, serves as a vehicle counting camera which provides necessary information of vehicle occupancy on signalized junctions and allows dynamic management of phase durations, allowing minimiz ...
Ankara, Turkey
26 days ago
Favourite Calls

Innovation
Start Up
Web-Entrepreneurship
Health Care
Sustainable Development
IT
IT Applications
Blockchain
Smart Mobility
Artificial Intelligence
Open from the 1st November until the 31st January 2020 (18h CET)   Up to €200K equity-free for the best in class innovators Business mentoring, networking, and researcher-in-residence support Venture Builder Programme  Potential venture capital investments & more Calling  for  #developers  #researchers  #designers #entrepreneurs.  A #venturebuilder and up to €200k #equityfree to de ...
Deadline Jan 31, 2020
- 53 days

Clusters
Enterprise and Industry
Entrepreneurship and SMEs
Innovation
Start Up
Technology Transfer
Business Development
The purpose of this document is to provide interested parties with information about participation in the IraSME 25th Call for proposals. It is targeted at international research, technology, development and innovation (RTDI) projects between small and medium-sized enterprises (SMEs) and research and technology organisations (RTOs). The main objective of the IraSME is to strengthen the competit ...
Deadline Mar 26, 2020
- 109 days

Innovation
Digital Economy
Electronics and Microelectronics
IT Applications
Industrial Manufacturing
Manufacturing 2.0
Nanotechnology and Nanosciences
Internet of Things (IoT)
High Performance Computing
Which programme should I submit my Project to? PENTA and EURIPIDES² have agreed to synchronise their calls for 2019 and 2020. This contributes towards a simplification of the funding landscape and brings a wider range of countries and partners together through PENTA, EURIPIDES² and, where appropriate, co-labelled projects. It will clarify the funding choices that collaborative teams can access, ...
Deadline Feb 28, 2020
- 82 days