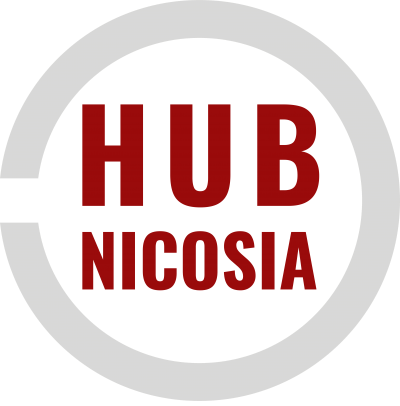 Hub Nicosia
Looking for Partnership
About Me
The Hub Nicosia Ltd (Hub Nicosia) is a Non-Governmental organization that operates as an educational centre and a co-working space for individuals and organisations with cultural, educational, environmental and social ; It is located near Nicosia's buffer zone and welcomes people from different communities and ethnic backgrounds.
Hub Nicosia offers co-working facilities, offices, seminar rooms, aiming particularly to address the needs of small organisations and young, start-up entrepreneurs with affordable spaces where they can work and thrive together.
Beyond the physical space, Hub Nicosia aims to mobilise youth to fully engage in the civic, political and economic life. It offers learning opportunities for strengthening skills such as:
· soft skills for empowerment, democratic participation and active citizenship
· employment skills to assist their transition into employment
· enterprise skills so they can start their own enterprises
In addition, Hub Nicosia aims to:
· develop new skills for professionals particularly in the cultural sector
· enhance intercultural dialogue, promote shared EU values and mutual understanding through arts
· promote respect for other cultures, thereby contributing to the social integration of migrants and refugees
· equip youth and educators with skills, tools and competencies to raise awareness about global issues and build capacity around sustainable development
· empower women and enhance gender equality
In a world surrounded with conflict and exclusion of many forms, Hub Nicosia aspires to take part in actions that improve individual lives, enhance social inclusion and inspire hope.
Keywords and matching areas: