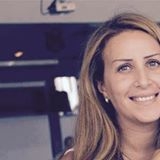 GrantXpert Consulting ltd
About Me
GrantXpert Consulting is a Cypriot-based SME, with extensive expertise in providing training and consulting services to local organisations for European and nationally funded programmes, in implementing research work on entrepreneurship education and in the development of innovative educational programmes in relevant areas. The company was formed in 2009, following the obtainment of a start-up grant by the nationally programme "New women entrepreneurs". Since then the company has helped a large number of Cypriot (private and public) companies, non-profit organisations, research and academic organisations and Municipalities to receive funding from European and national programmes. The funding obtained by these organisations assists in increasing their competitiveness, growing further, engaging in research projects, implementing innovative practices, enhancing their personnel's qualifications and skills and hiring new employees. In the past 10 years GrantXpert has helped a number of Cypriot organisations to receive more than 20 million EUR from funded programmes. GrantXpert currently employs 8 people, with different research expertise and with more than 10 years of working experience in EU-funding projects and on the development of educational programmes. GrantXpert has developed research expertise in the following areas: • Entrepreneurship education for students and researchers • Development of employability skills • Development of leadership skills • Development of educational programmes in entrepreneurship • Development of teacher's skills related to Positive Psychology, Educational Psychology and Character development. • Development of innovation and creativity skills for university students, • Development of knowledge alliances between academia and industry • Enhancement of women and youth entrepreneurship, • Growth of SMEs' competitiveness. Among other operational tasks, GrantXpert organises training events for unemployment opportunities in which more than 400 university graduates and 16 industry sectors participate, and it organizes training workshops with the Cyprus Youth Organisation on leadership and entrepreneurial skills across Cyprus.
Ideas in Progress
Accelerators
Enterprise and Industry
Entrepreneurship and SMEs
Innovation
Start Up
Web-Entrepreneurship
Education and Training
Our company has expertise in mentoring, training and coaching services for young entrepreneurs and start-up founders and we would like to develop further this core area of expertise through the exchange of know-how and development of new training material and skillset with our involvement in large EU consortia. We are interested in becoming involved in EU projects with other experienced partner...
Nicosia, Cyprus
2 years ago
Accelerators
Entrepreneurship and SMEs
E-Health
Adult Learning
Erasmus+
Lifelong Learning
Creative Industries
Cultural Management
Project Management
Project Planning
Experienced partners to lead or become partners in EU funded projects in the areas specified above, with the involvement of GrantXpert as partner or one of our clients.
Nicosia, Cyprus
2 years ago