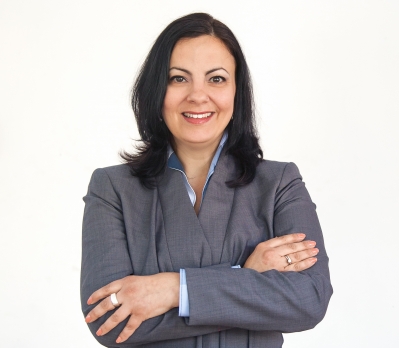 Anna Dalosi
Education and Training
Erasmus+
About Me
A highly energetic and versatile professional with a broad experience in European Programmes as project manager, trainer and evaluator based in Cyprus. A real life- long learning devotee, Anna Dalosi holds a BA in Education and Psychology, a Diploma in Counselling and Careers Advisory, a Masters in Education and a Masters in Business Administration.
She relocated from Greece to Cyprus in 2007 as an Expert Consultant/ Careers Adviser in the Ministry of Employment for the project: "Modernisation of the Public Employment Service (PES)".
Thereafter she worked as a Project Manager of European Programmes at the Cyprus Youth Clubs Organisation where she returned in 2015 as the Executive Director.
She was the Project Manager of the University-industry Liaison Office of the Open University of Cyprus since March 2012. The project was co-funded by the European Social Fund.
Moreover, Anna Dalosi is working as a private Careers Adviser in Cyprus offering Careers Counselling, Orientation and Guidance services to students and adults.
As a freelance trainer, she is working with private companies and public organizations in Cyprus. As a Youth Trainer, she is delivering interactive seminars in Cyprus and abroad.
Anna Dalosi supports the NGO "SEAL CYPRUS" in the implementation of educational activities co- funded by Erasmus+ (as both a project manager and a trainer).
Motto: "Practice is the hardest part of learning, and training is the essence of ;
SPECIALTIES: PROJECT MANAGEMENT / TRAINING / PROJECT ASSESSMENT. EUROPEAN SOCIAL FUND PROGRAMMES IN THE FIELD OF EMPLOYMENT & SOCIAL AFFAIRS. ERASMUS+ YOUTH IN ACTION. CAREERS ADVISORY/ COUNSELLING/ JOB COACHING.