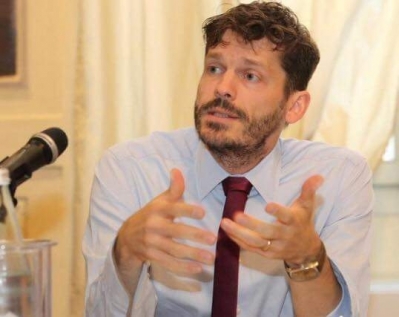 Filippo Battini
Looking for Partnership
Looking for Extra EU Funds
About Me
I am a psychoanalyst.
Part of my work involves consultations with associations for which I deal with international projects. These associations operate in the areas of mental health, sport, treatments in favor of inmates in prisons, gender violence ...
I already worked in international projects. The last ones 2 Grundtvig projects (with partners from Poland, Romania, Czech Republic, Lithuania) and a specific project with a Gerorgian association that finished in November 2016.
Keywords and matching areas:
Ideas in Progress
Gender Equality
Adult Learning
Erasmus+
Violence
i'm writing a project about gender violence and discrimination. we are 4 partners (from italy, greece, portugal and austria) and we are looking for the 5th. it's a 2 years long project that will end with an internatioal conference during which we will present the products and tools that we will have reailzed during the project. deadline is the end of m...
Via G. Arata, 22 - 29122 Piacenza, Province of Piacenza, Italy
5 years ago
Social Affaires and Inclusion
Alternative Therapies
Health Care
International Cooperation
Adult Learning
Social and Welfare
I'm building a partnership of organizations dealing with rehabilitation. I am seeking a partner to complete it. for now the partnership is made by an organization that takes care of people with cancer, an organization working with disabled patients and an association that works with patients suffering from mental illness. if interested, please contact me. &nb...
Via G. Arata, 22 - 29122 Piacenza, Province of Piacenza, Italy
5 years ago