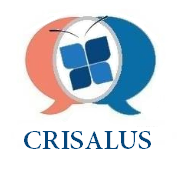 Crisalus Lifelong Learning & Telecollaborations
Looking for Partnership
Looking for Extra EU Funds
About Me
Crisalus Lifelong Learning & Telecollaborations focuses on supporting sustained, technology-enabled education programmes and activities that connect people
in dialogue. The Crislus team coordinates with our parent at Global Skills Network, to develop virtual exchanges and other telecollaboration mechanisms such as
communities of practice.
Telecollaboration supports people-to-peopleinteractions to share experiences, find collaborators and dialogue around issues via interactive settings through videoconferencing; As certified Erasmus+ Facilitators, our expertise lies in connecting people through technology utilizing the most up-to-date We are always in search of good partners for European projects - Contact us at info at
Keywords and matching areas:
Ideas in Progress
Erasmus+
Youth Exchanges
European social fund (ESF)
We are looking for partners in  Erasmus+ Key Action 3: Support for policy reform Structured Dialogue ​DEADLINE: 1 October 2019 We look forward to inquires for an effective partnership to answer this call.    
Barcelona, Spain
1 year ago
Erasmus+
International Project Management
Academic Writing
Crisalus is experienced in European projects that address complex problems in cognate areas. We are specialists in consortium administration to involve all partners in the work packages required of applications to varied funding sources.
Barcelona, Spain
1 year ago