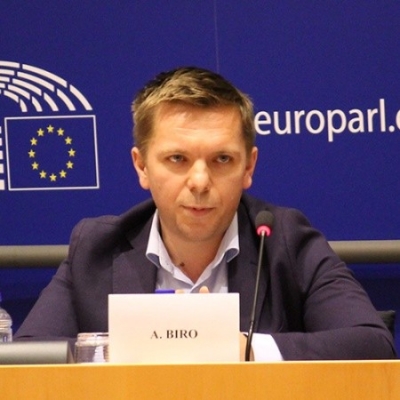 Biro Attila
Looking for Partnership
Looking for Extra EU Funds
About Me
Attila Biro – A graduate of the Faculty of Political Science and Journalism of Babes-Bolyai University in Cluj, Biro is a reporter since 2004. He worked as an investigative reporter for several media outlets including Ziua de Cluj, Hotnews, Gandul, ; Lately, he joined the local investigative Rise ; He is specialized in trans-border ; Biro received several awards for his investigative ; He has been a spearhead of investigations into government controversial contracts, communist crimes, public funds' ; Biro's articles are often quoted by the international media which often interviews him in topics related to ; Biro is a consistent fighter for judiciary transparency. Over the last three years, he coordinated several national and regional investigative projects.
Keywords and matching areas:
Ideas in Progress
Film and Media
New Media
Justice Programme
Our goal is to develop a new data-driven investigative reporting platform in Romania. We will use data to uncover fraud, corruption, and organized crime in Romania. Most of the mainstream media abandoned investigative reporting and there are almost no data-driven outlets in our country. We indent to fill this gap and provide fact-based reporting to our readers. As a long term result, we want to sc ...
Bucharest, Romania
4 months ago