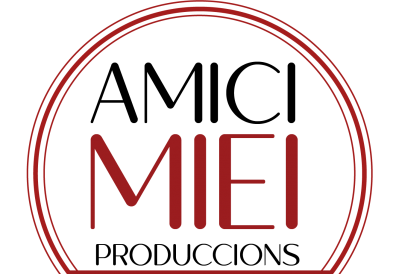 Amici Miei Produccions S.L.
Looking for Partnership
Looking for Extra EU Funds
About Me
Amici Miei Produccions is a Barcelona based film, documentaries, corporate videos and performing arts production company. Its team has been working steadily together since 2011 and was integrated into the current business structure, created in 2019. Amici Miei has also created the La Gleva Teatre in 2017, located in Barcelona and is currently managing it.
Some of the most relevant works carried out by the team of Amici Miei Produccions has been producing Performing Arts shows at a local, national, and international level, with the support of local and national Culture Agencies. La Gleva Teatre is a member of ADETCA the main association of Catalan theaters, the Proximity Teatre Network in Barcelona and is also part of the venues included in the Festival Grec de Barcelona.
In addition to that relevant works includes the production of documentaries for film and television, videos for exhibitions and museography projects, language courses, production of audio guides for museums, events and audio visuals for events, advertising and corporate videos, and information and news services.
Keywords and matching areas:
Ideas in Progress
Erasmus+
Creative Industries
Cultural heritage
Film and Media
Performing Arts
Theatre
Video Production
International Project Management
English
Catalan
We wish to create substantial bonds with an international community of EU project leaders, interested in partnerships aimed at developing cultural projects related to our expertise and fomenting the practice of cultural diversity and third sector cultural governance.
Barcelona, Spain
1 month ago