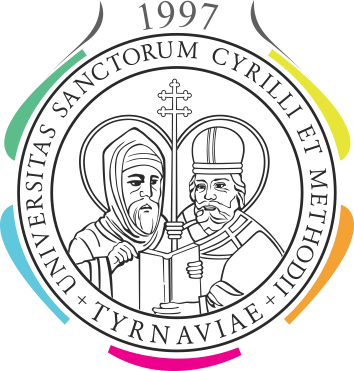 University of Ss. Cyril and Methodius in Trnava
Looking for Partnership
Looking for Extra EU Funds
About Me
The University of Ss. Cyril and Methodius in Trnava (UCM) is a young and dynamic university, that has been continuously expanding international contacts with major world and European institutions (signed > 50 cooperation agreements with foreign institutions). In the last five years UCM was a partner in more than 50 international projects (H2020, Erasmus+, Creative Europe, ) and more than 200 national projects. UCM has experience in being a coordinator in big national and international projects (such as APVV and ESF). The university has participated in a vast selection of research, mobility, infrastructure and capacity projects.
Keywords and matching areas:
Ideas in Progress
Innovation & Research
Horizon Europe
The University of Ss. Cyril and Methodius would like to invite experienced researchers (with PhD. or at least 4 years of research experience) to consider the University as a host institution under the framework of the MSCA IF 2020 call. The MSCA IF call is a call for proposals of individual researchers who would like to boost their research carreer by absolving a research internsh...
Trnava, Slovakia
2 years ago