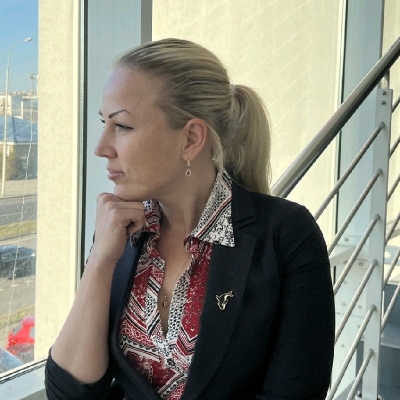 Alona Kurotová
Looking for Partnership
Looking for Consultant
Looking for Extra EU Funds
About Me
The mission of the Alona Kurotova Foundation is based on the belief that education and sport is the best form of investment for a young person. Through the implementation of the scholarship program, the mission of the Alona Kurotova Foundation is to support students in developing their education level and gaining practical skills, thus contributing to the building of a knowledge-based economy through the development of human resources.
Keywords and matching areas:
Ideas in Progress
Sports
Education and Training
Migrants and Refugees
This initiative is aimed at engaging teenagers in an active lifestyle, communication and learning the Slovak language. Thanks to a supportive and informal atmosphere, they will be able to test their skills and expand their vocabulary. Alona Kurotova Foundation is proud to help young people develop and find new perspectives through communication and language learning. But without f...
Bratislava, Slovakia
4 months ago
Education and Training
Youth Exchanges
Slovak
Stand with ukranian kids, teenagers and young people. They are ukranian's future and our star of longterm cooperation
Bratislava, Slovakia
4 months ago