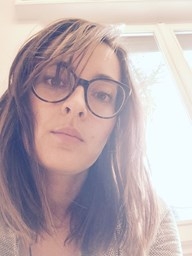 Pluservice srl
Looking for Partnership
Looking for Extra EU Funds
About Me
After over 28 years' activity as a software house, Pluservice is currently the leading Italian company in the field of integrated IT systems (ERP) for passenger transport companies, with over 250 clients evenly distributed throughout Italy and over 1200 installations: figures that each day allow us to confirm the uniqueness of our solutions.
The result of the know-how acquired by PluService in years of specific information technology experience in the field of passenger transport is the Superdriver, an integrated management modular IT system for the ERP of transport companies. It is a set of independent modules but natively integrated with one another due to a constant flow of information for the optimisation of the business production efficiency:
E-ticketing;
Service scheduling/AVM;
Intelligent garage - fleet maintenance.
In 2012 Pluservice has long focused its investments on the traveller user experience and launched the platform myCicero, the most widespread mobile payment platform in Italy.
It enables the integration of different mobility systems with tourist and business services of the territory, supporting users during their travels: from the search for the closest parking area, payment of parking session, planning a journey with the public transport, purchase of tickets, integrating also the services of bike sharing, shuttles, taxi and tourism.
The department of International Cooperation and ITS Projects is always working in order to invest heavily in research and development, exploring the most advanced frontiers of technology applied to passenger transport, in order to provide our clients with ever innovative and highly developed services. Our market is unique, yet highly differentiated.
Keywords and matching areas:
Ideas in Progress
Urban Development
Regional Policy
Transport
Urban transport
Identification of new technologies, services, business and operating models and mobility solutions having the potential to disrupt and overhaul the current regulatory approaches in passenger transport in the MaaS Contest. Create a support tool to simulate transpor for a better planning at urban and regional ;
60019 Senigallia, Province of Ancona, Italy
3 years ago
Business Support Organisation
Environment
Smart Cities
Regional Policy
Mobile technology
Sustainable Transport
Transport
Tourism
Urban transport
Cross platform to measure the impact introducing a new service (mobility service) at urban level. This approach and product will help the decision makers, SUMP, public trasport ; There are many open questions about how policymakers should react and how Sustainable Urban Mobility Plans (SUMPs), and other sectorial policies that affect urban mobility, should respond and adapt to these potential d ...
60019 Senigallia, Province of Ancona, Italy
3 years ago